NUR HOBBY RC DRIFT CHALLENGE
Date: 26th Dec 2010
Track location: JB, Malaysia
Pics and write up: Azwan @ crabsteer
Fuh!!!... what a long drive to JB for this small hobby. First and foremost, i would like to thank Black for the invites and transportation, my friends for their supports & not to forget Mr Wong Max Power Malaysia for the batteries and ESC sponsors. Normally i wont go the such distance for competitions but this round meet me with new friends, new opportunities and new car setups.
We arrived at JB after 3++ hours and check in at Skudai. Forgot the hotel name. MOD crew were there too. We can save a bit on the rooms expenses. With the saving, we hantam Johor's Ayam Penyet kaw2! Thanks to Wak JB for the recommendations. :)
I dont want to bore you with words, i want to share the pics. i bought my small camera, charger BUT later discovered the battery was not in the fuckin camera! Arghhh! These photos were taken using my mobile phone and is not the best quality. :(
The layout for the day.
It was initially with fast feint and lots of pipe riding, Wong had changed it to be the starting point instead. It was easier and faster entry speed. The main point was the first corner pipes brushing. And followed by 3 clipping point. The layout was up to the judge and organizer of course. Many feel that if the last clipping was a brushing, it would be better. Having said that, the layout was GOOD!  because of the easy layout, lots of best 16 was decided with points instead of spun or mistakes. 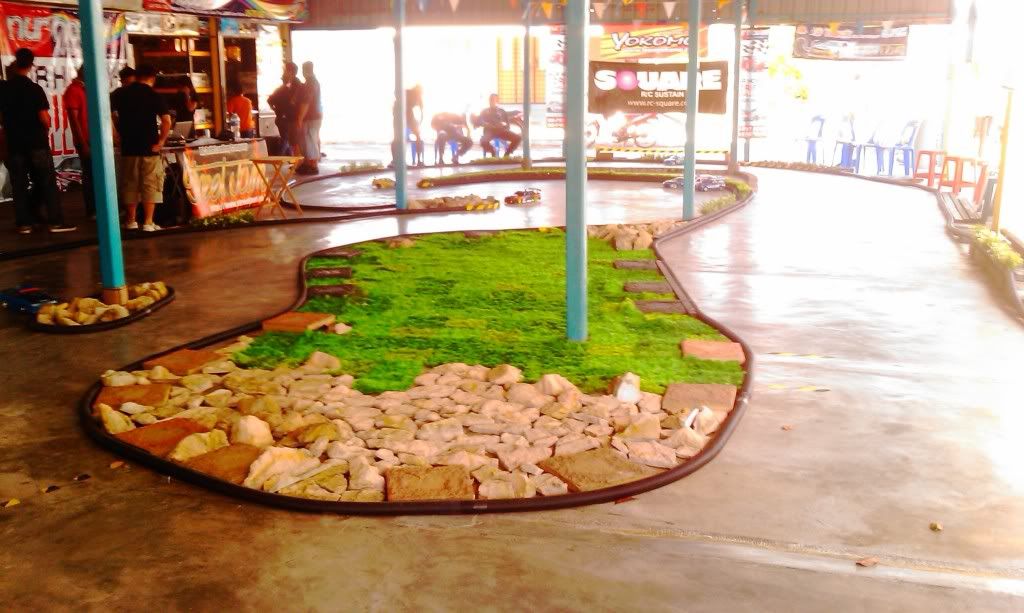 The participants.
The organizer have yet to publish the result. Cant really write how many participants for the day and don't know the other results except top 3 for both categories.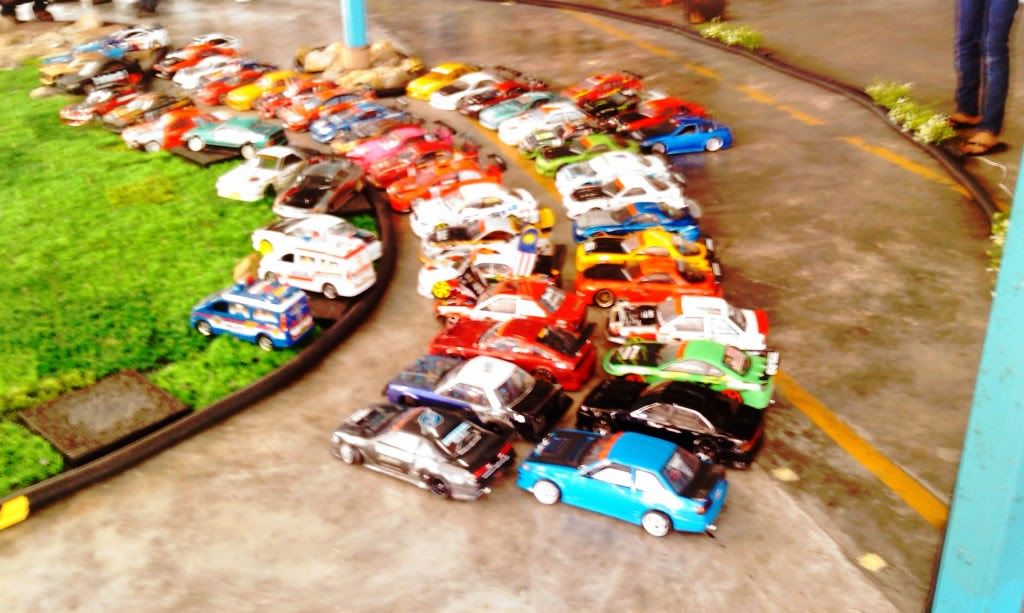 Our crew top 4 for the day, Black. 
Achom manage to slip to Best 8. He won the best bodyshell again with the pinky 180sx. "Menyampah aku Jantan ni" "susu dah banyak sangat ni"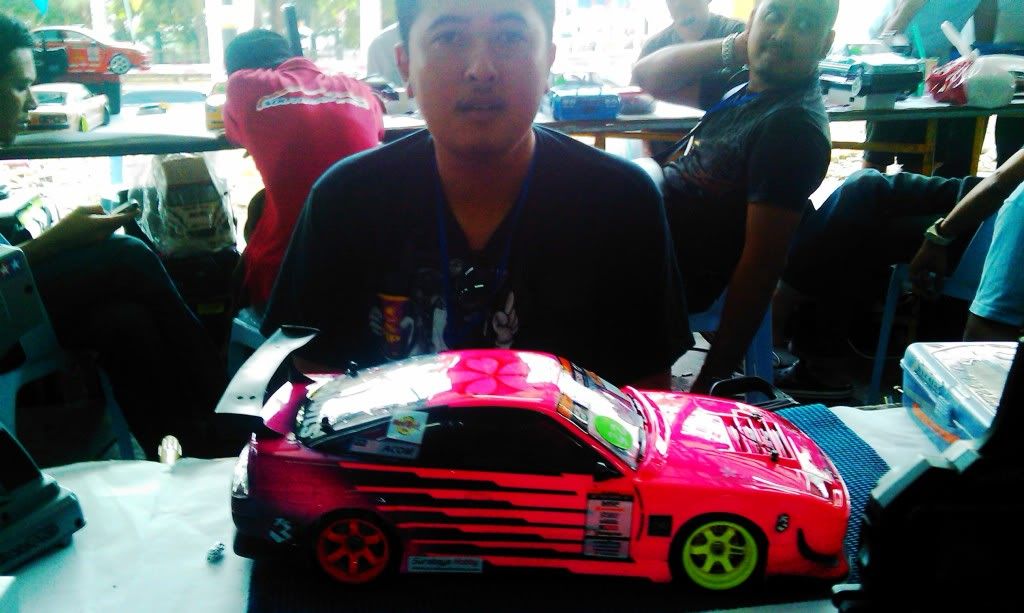 Alai went missing during the photo snaps.
Abg Zai managed to get to Super Expert Class but was unfortunate not to be selected to best 16, yet. 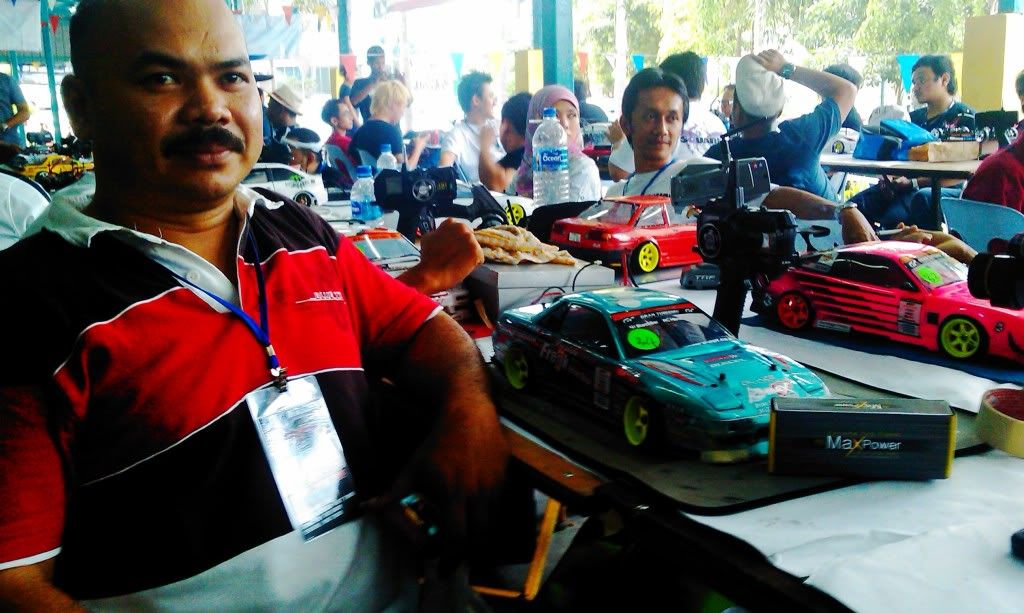 Thanks trying MAX POWER lipo boss… The new generation is as reliable as your "NEW" square. hehehe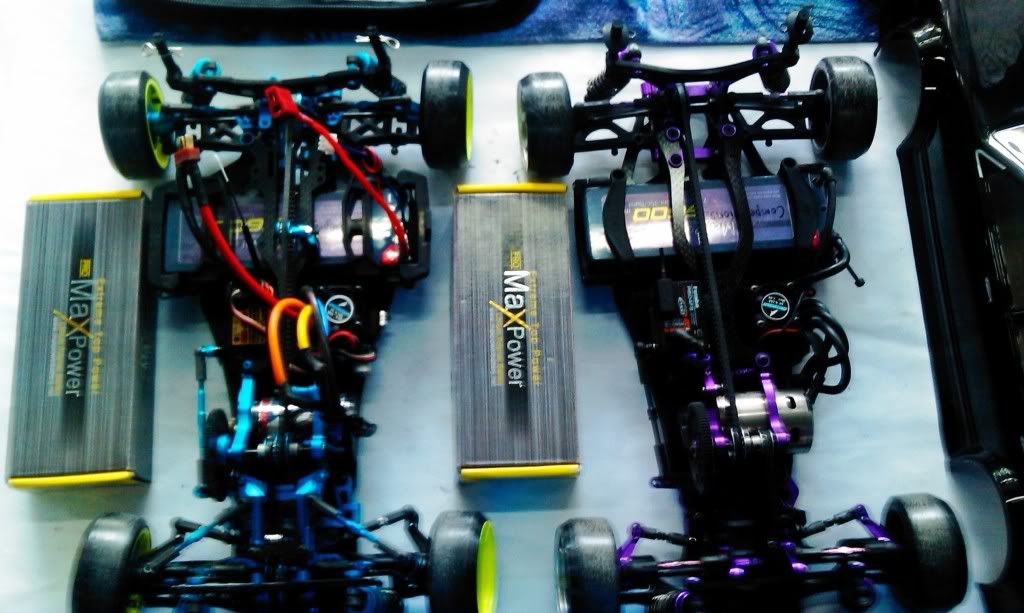 Ilyas, still considered as newbie but performed well. He was within the same situation with Abg Zai SQUARE! Ilyas only drive clone MI4 with minor mods and 29t motor. It was an achievements for him this round. Best 16 Super Expert class is not easy. Any one can be the king for the round! Malaysian drifters are performing at its peak locally and internationally (RC Drift)…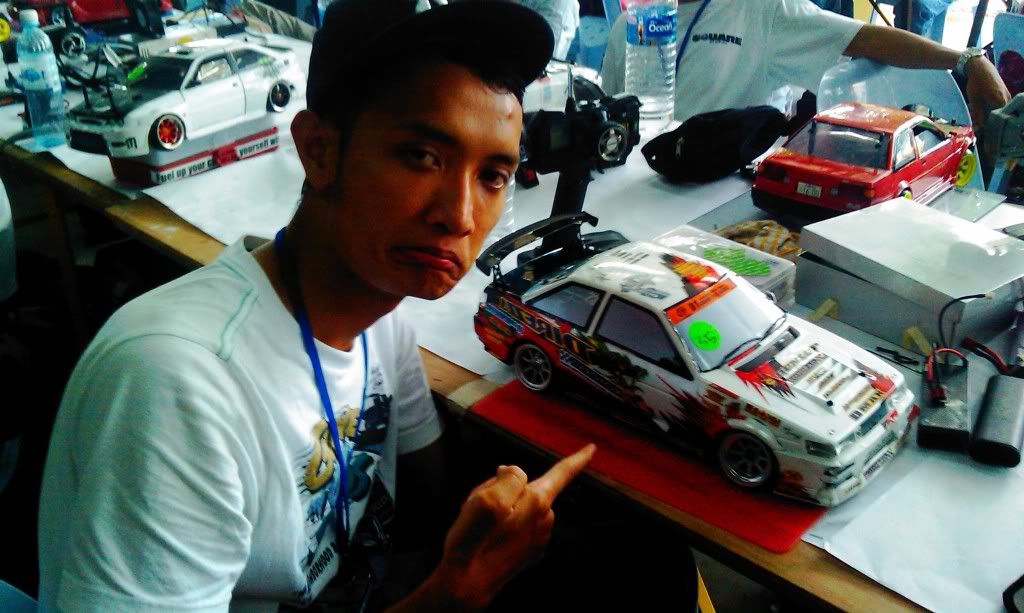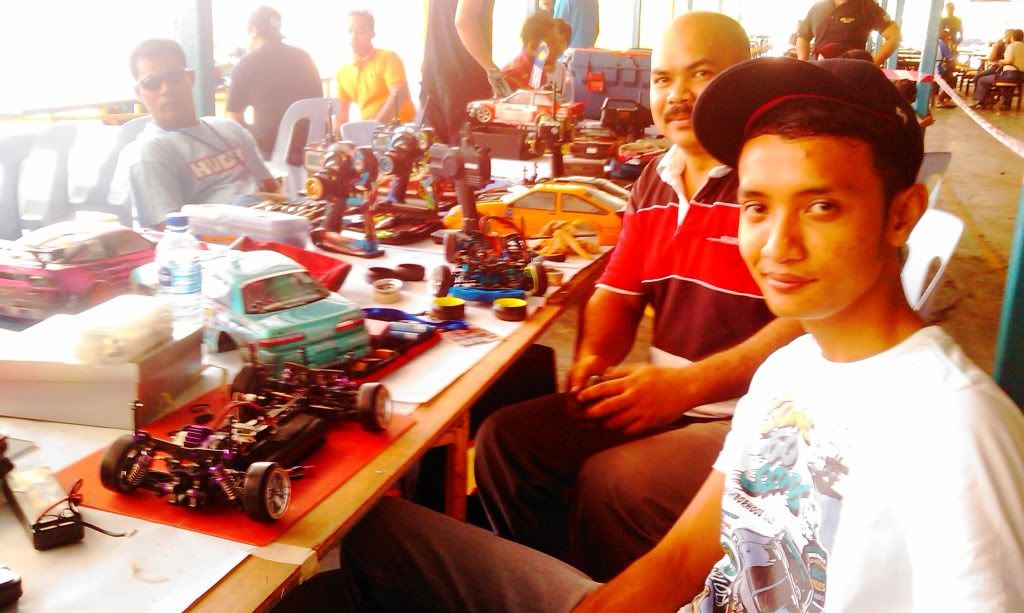 Memen won the round! Congrats to him. I got 2 pic of him. Cant really decide to post which one. Sorry for the quality bro.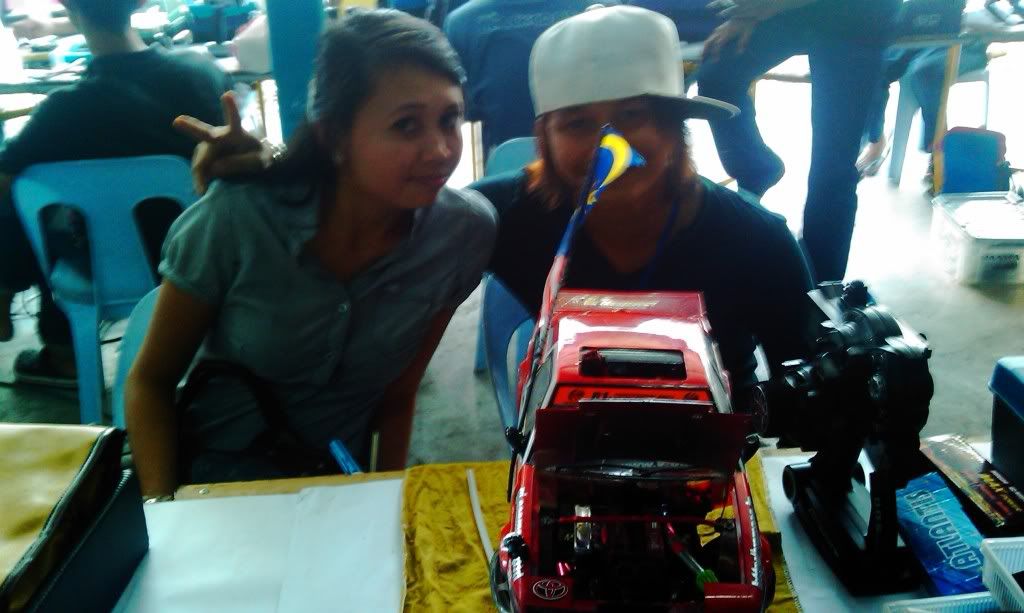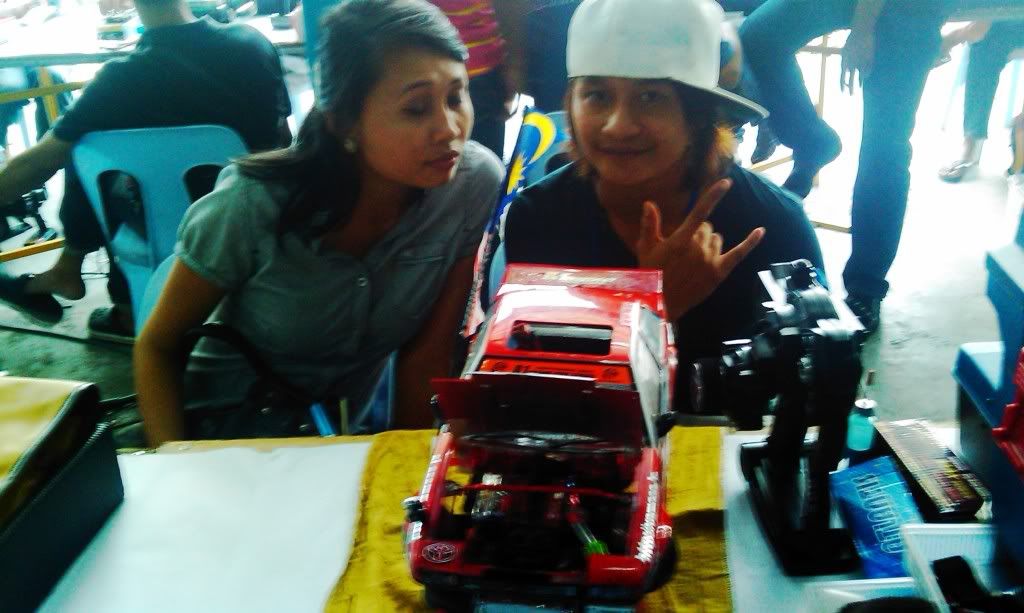 Epy and wife. His driving looks good. His car oso looks good. Setup seems right. JB people can learn a lot from him and Wak. Wak… aku takde gambo ko juga. Faham2 je la handphone aku ni membuatkan aku takde mood nak ambik gambar selalu. Lain kali gambo ko aku post 20 kali pose ye. 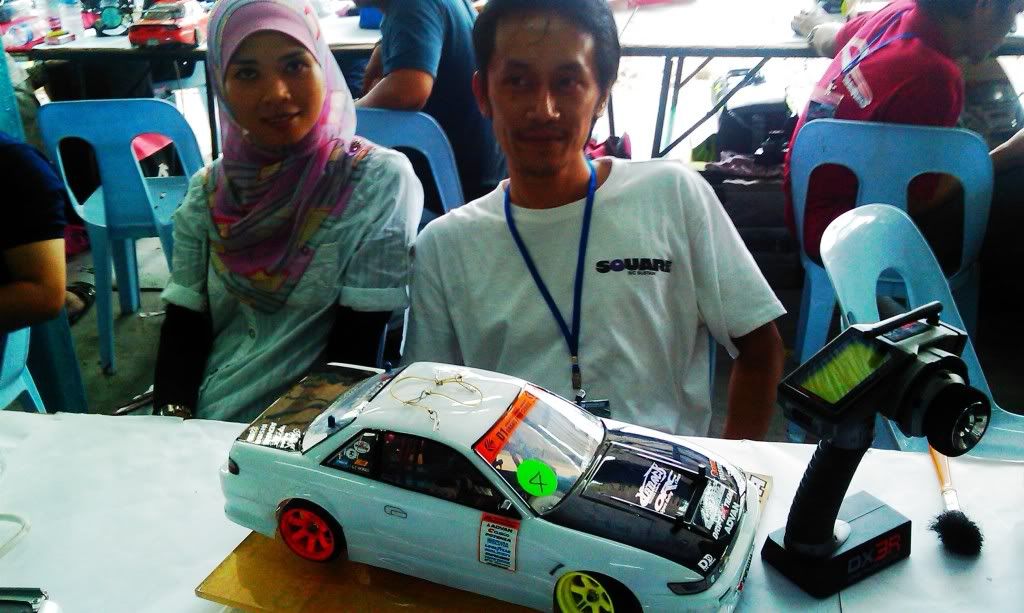 MOD crew. Balik2 muka diorang. Baju sama, bodyshell sama (macam aku juga la) janggut sama… KK LAU (Fijon ko best!), Kandaq AXLE, and Adie
Inilah kali pertama aku tengok Ijoi tutup mulut… kalau tak… bisingggggg je. 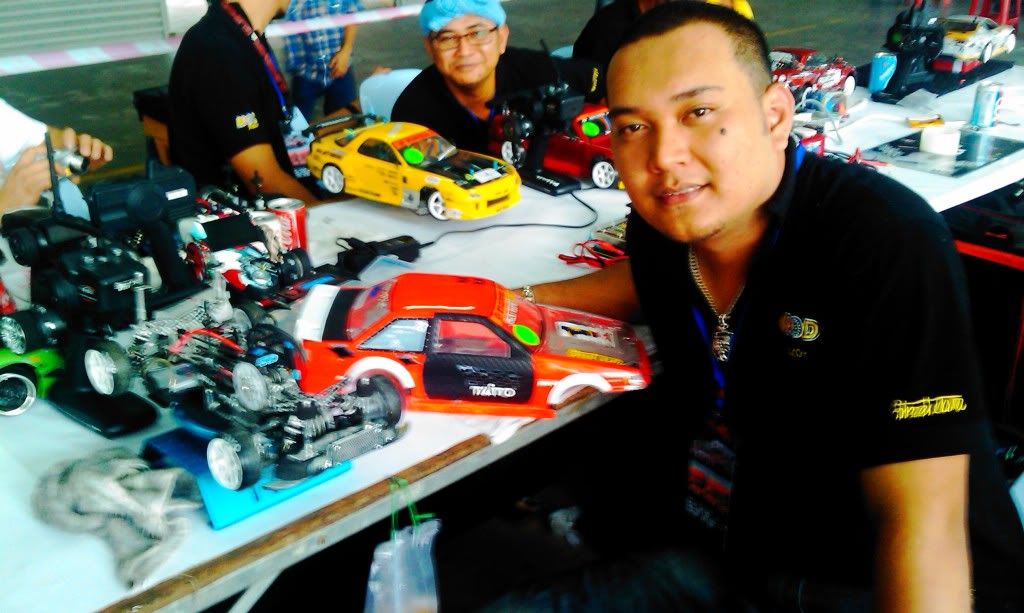 Eric, masih seorang model minyak rambut and sponsored driver. 
Nilai Chong,terus ready ambik gambar.. 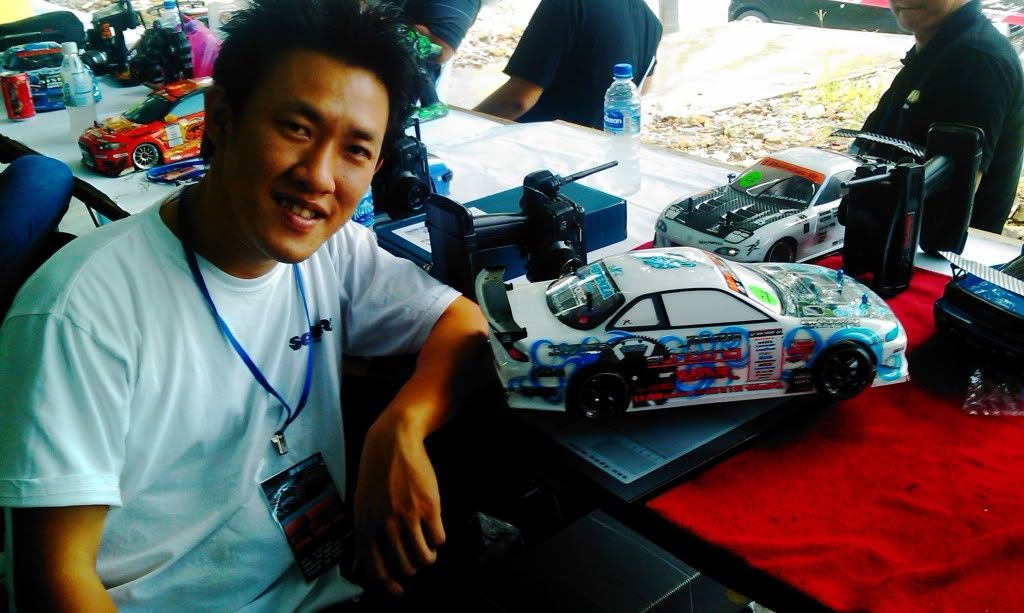 Tauke Kenny… steady!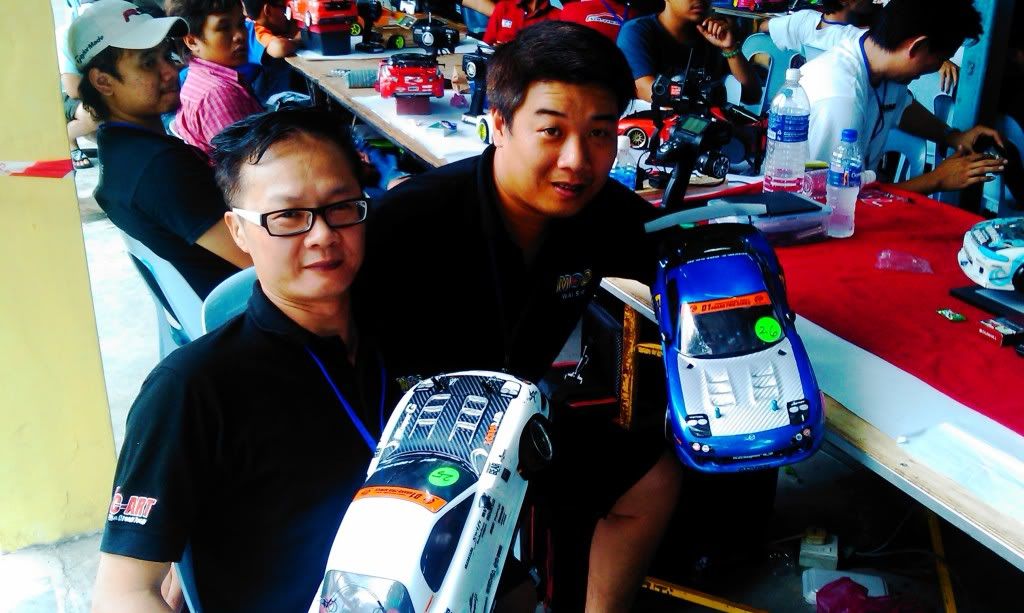 Yus orang Kuantan, keje kat JB. Aku ingat Singaporean. New found friend. 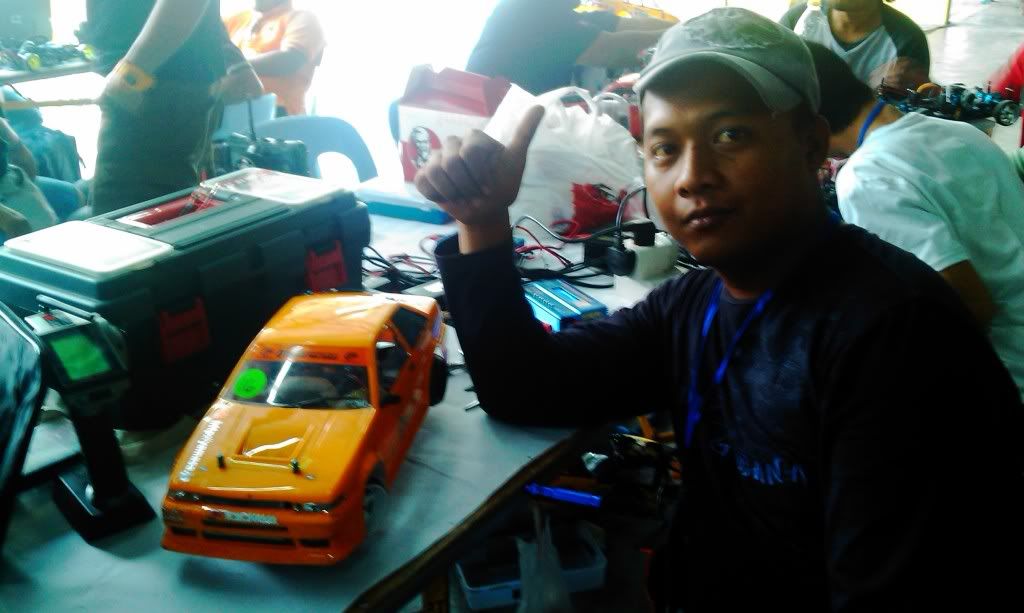 Beso bangle… Kasi balance itu goyang time race kan?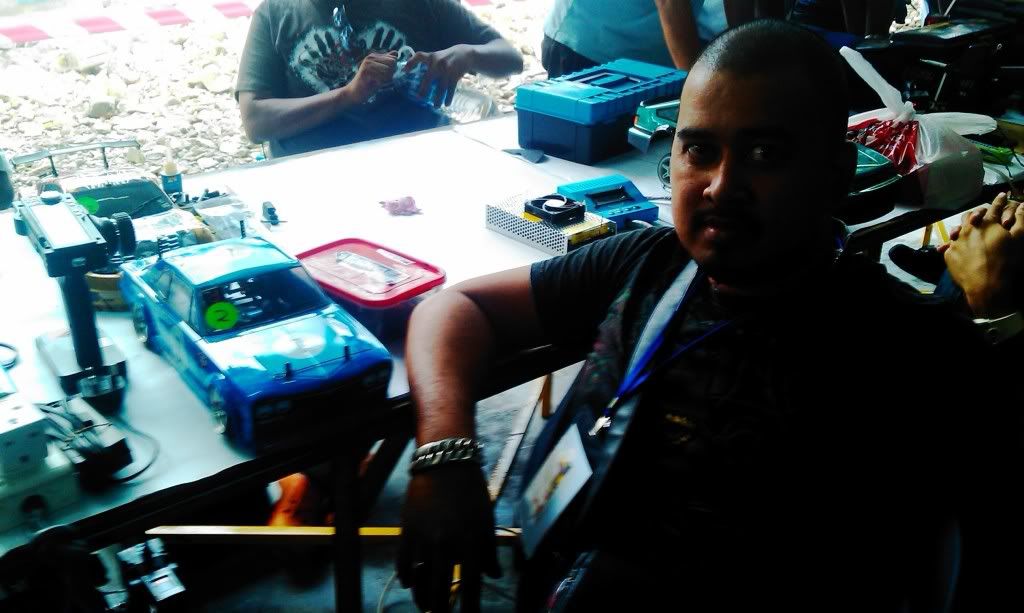 Nas and the gang. Great bunch! New found friends as well
The Singaporean team,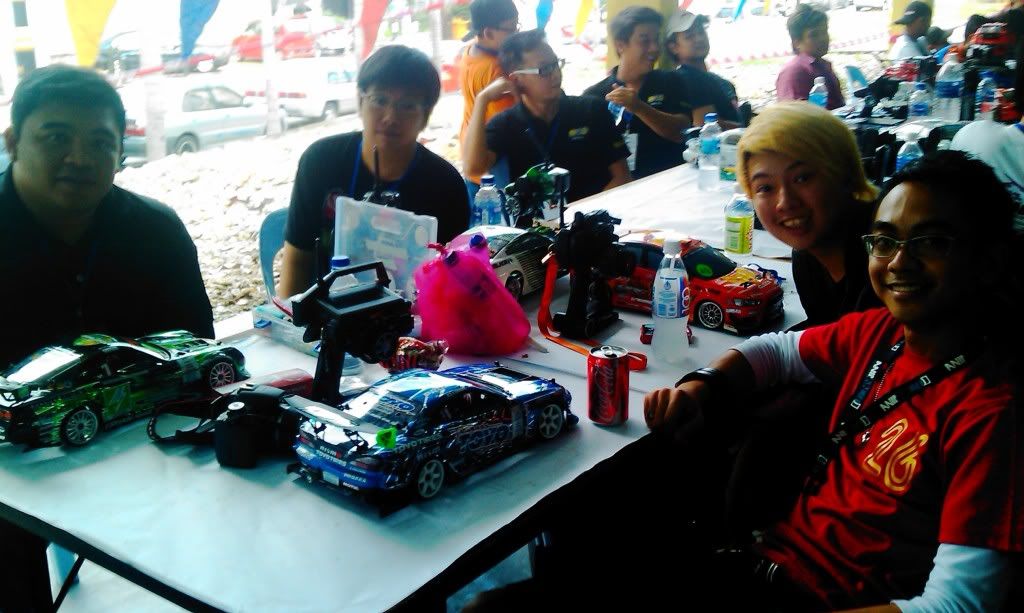 My A31 TC-D performed well, I'm happy to earn BEST 8 Super Expert. No excuse. Judging was acceptable. Can do better next time 
Naoki tak datang. Lambat bangun katanya..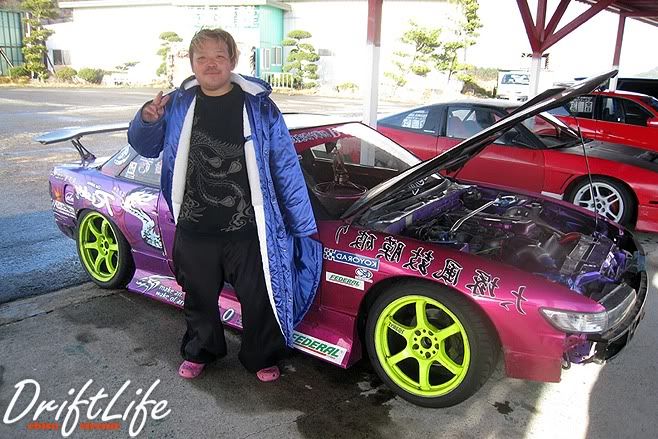 I would like to thank Nur Hobby & Wong MOD for the good event. Now, please tell us the full result. 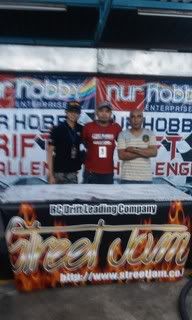 My crew for the day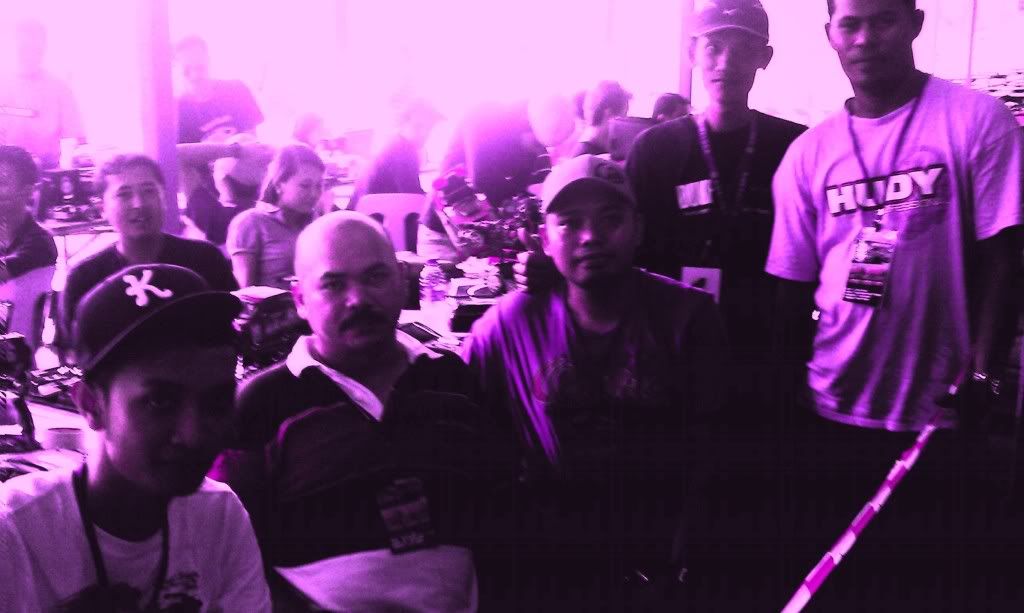 Enjoy drifting!
Cheers!