Photo: Mostly by Alex
Words: Azwan
Early in the morning, i was the second to reach there after Black. Wong, Johnny & Atie were there too. We were not allowed to practice. Good, fair and professional, i like!
and the stakes of the day...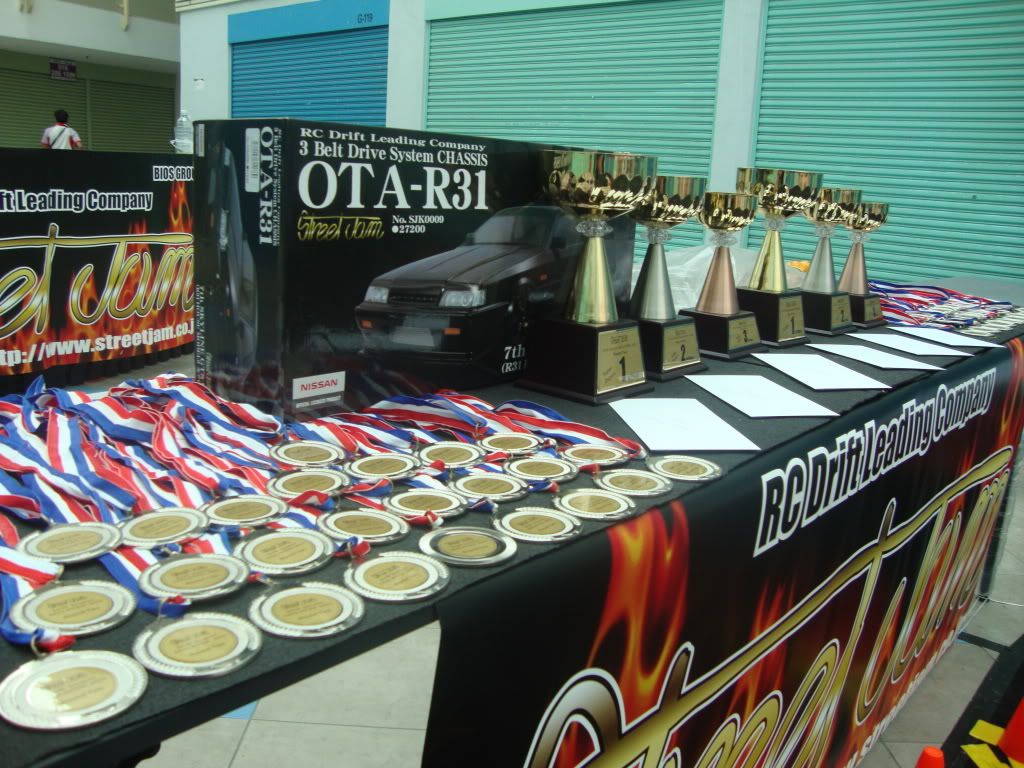 Group photo... Niceness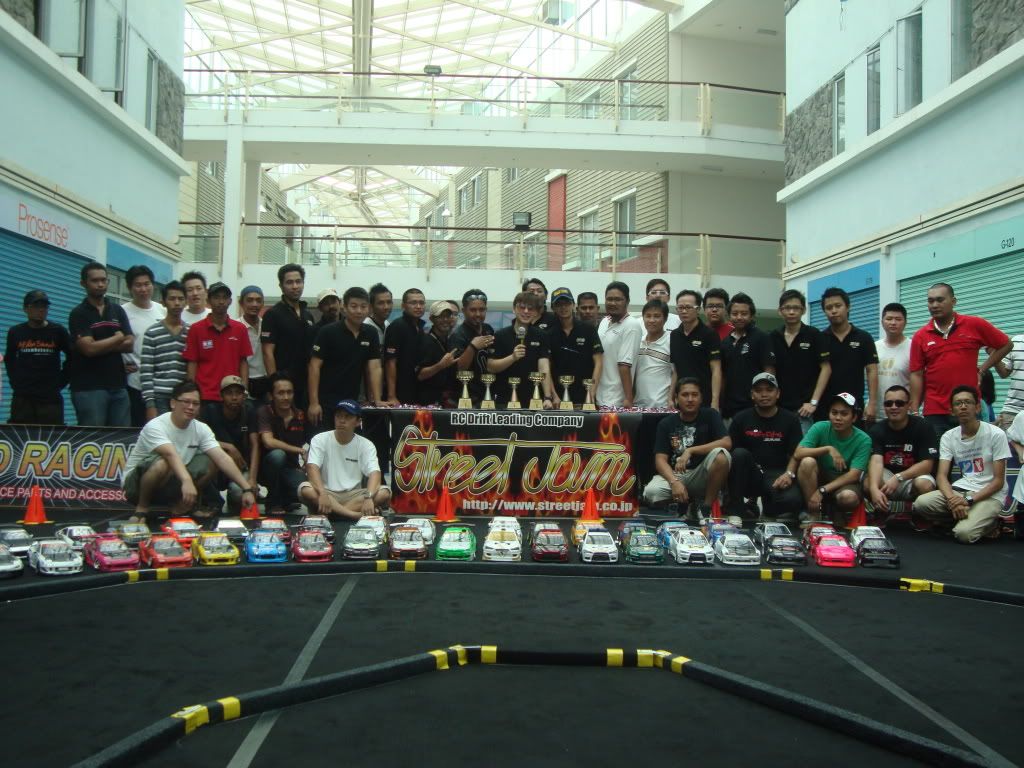 Black, Asri, Achom and Alex the MAN.
Azman, Ezan and Naqy. They showed some love to Ezan's white 180!:)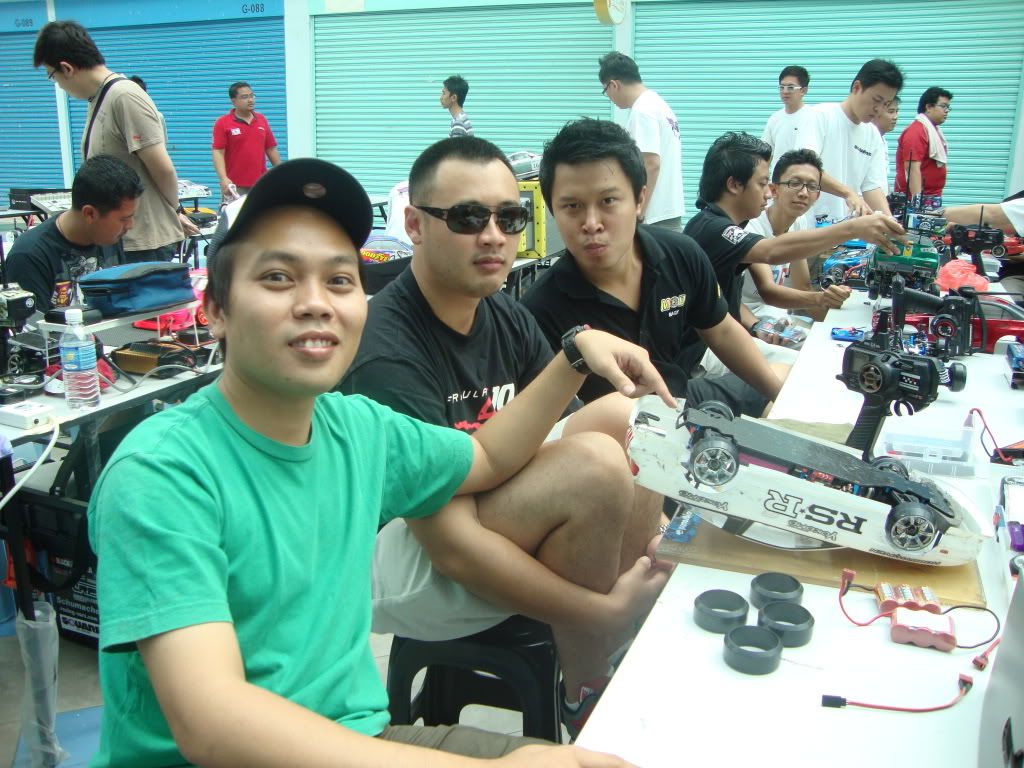 Preparations... I was struggling with too much grip.
Tried many setup, high and low. Its the Fuxking NEW CARPET. Most of the cars was understeering especially during qualifying. On those who used 0 or minimal camber all round was seen smooth.
and I strongly blamed myself for using the blardy 0 caster.
Why? I normally need less front tractions. With 0 caster, the camber will not change at any turning angle. It was fine before. During the event, there was too much grip. My car understeering excessively due to contact surface at the rear always be 0.5 camber(grip) and the front will always be 11 camber degree.
Realised about the NEW CARPET after was told by someone on the race day. Was not prepared for that much tractions. Will posted my post morterm in the near future. :)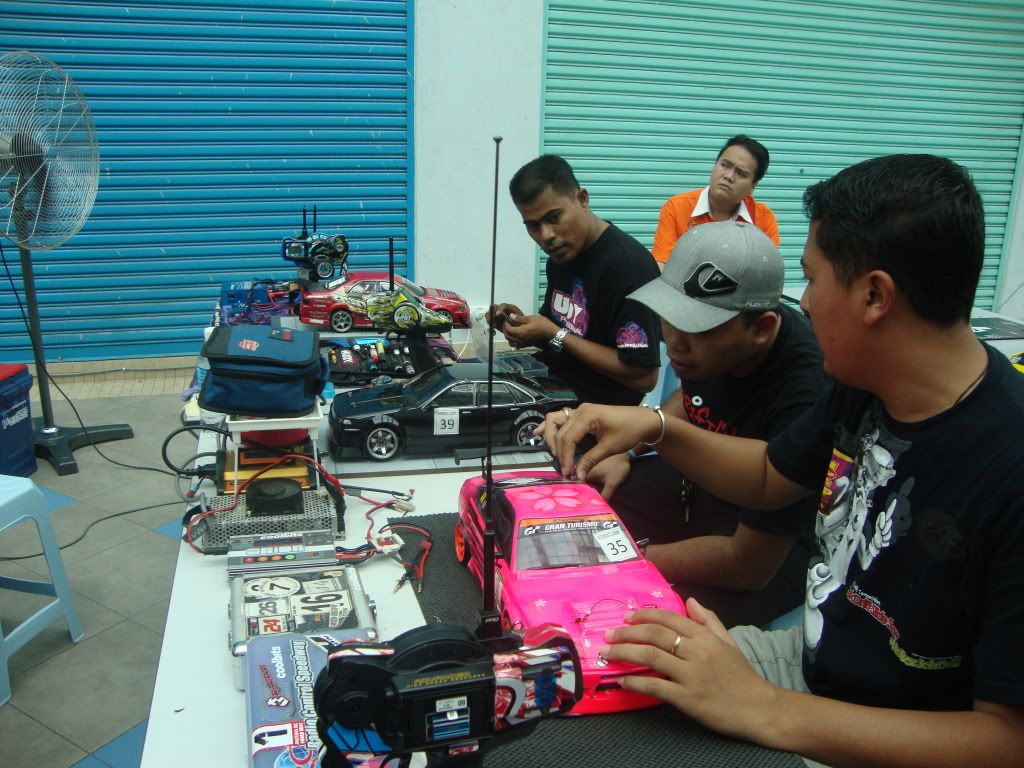 tried lower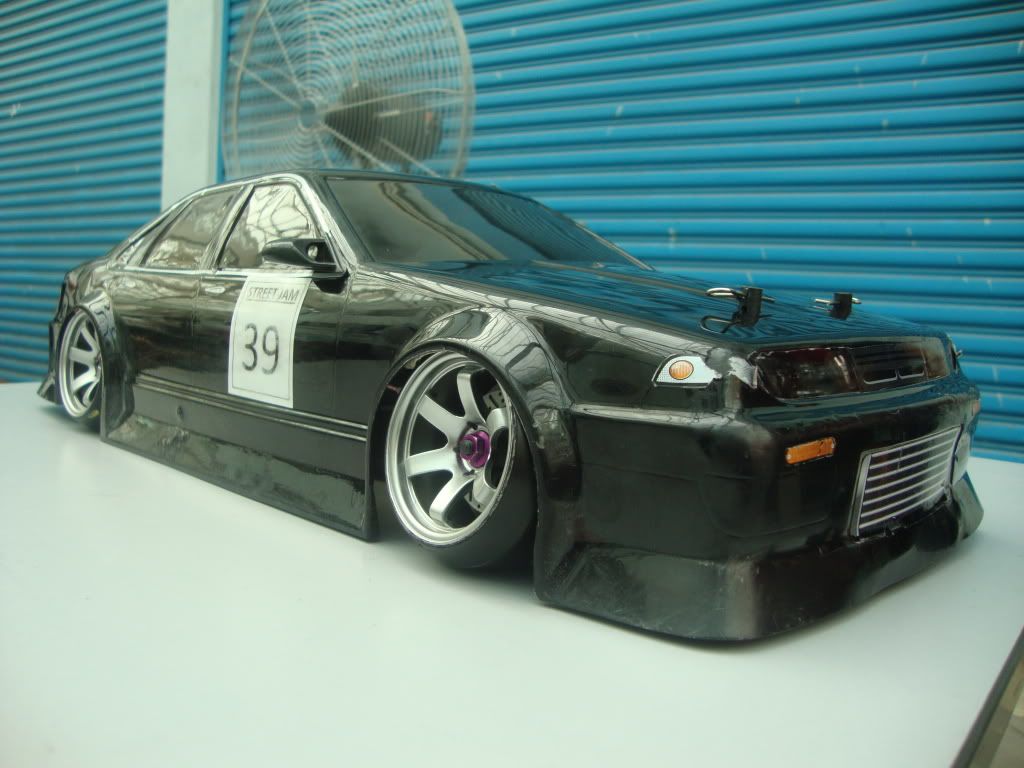 and sometimes higher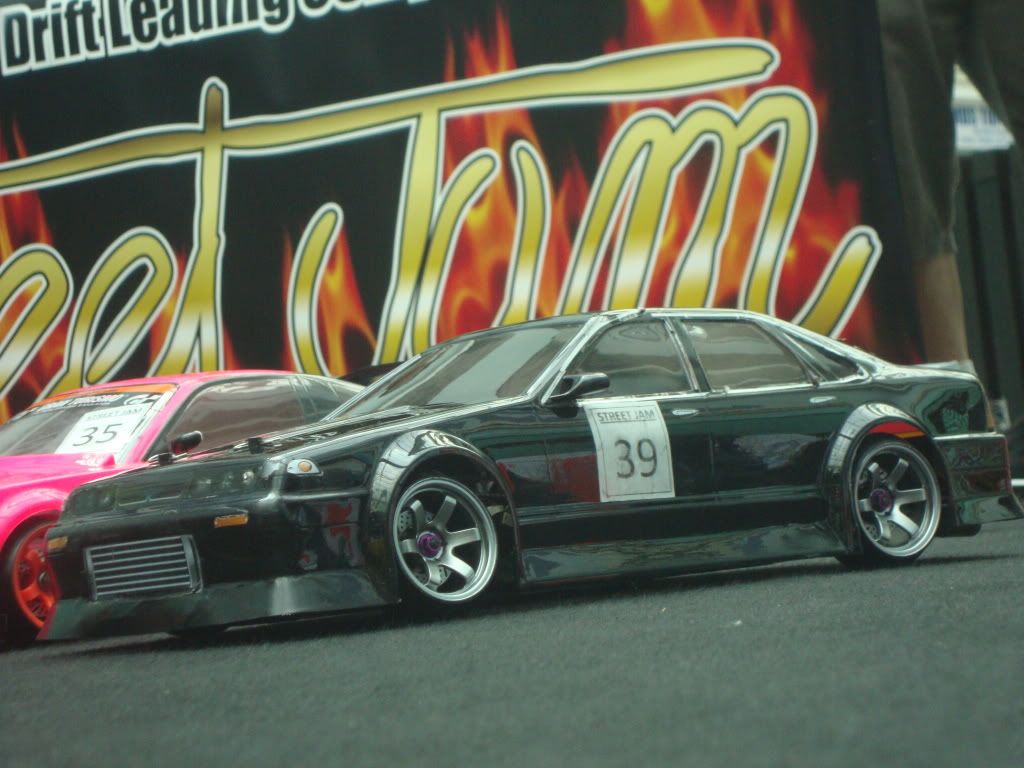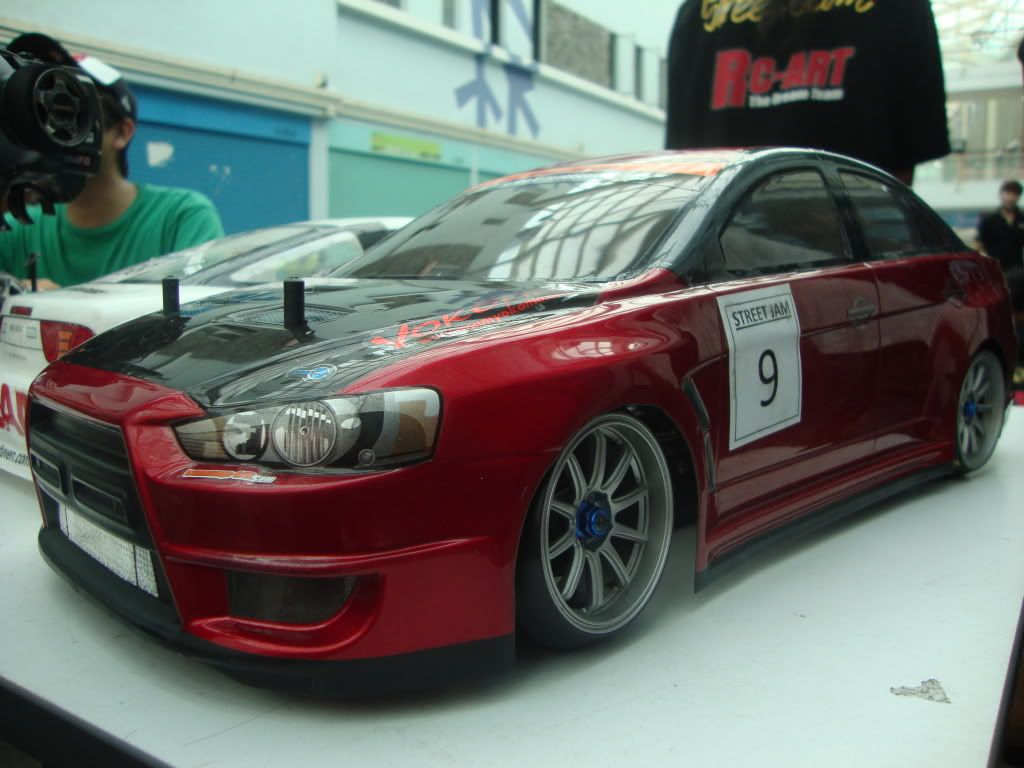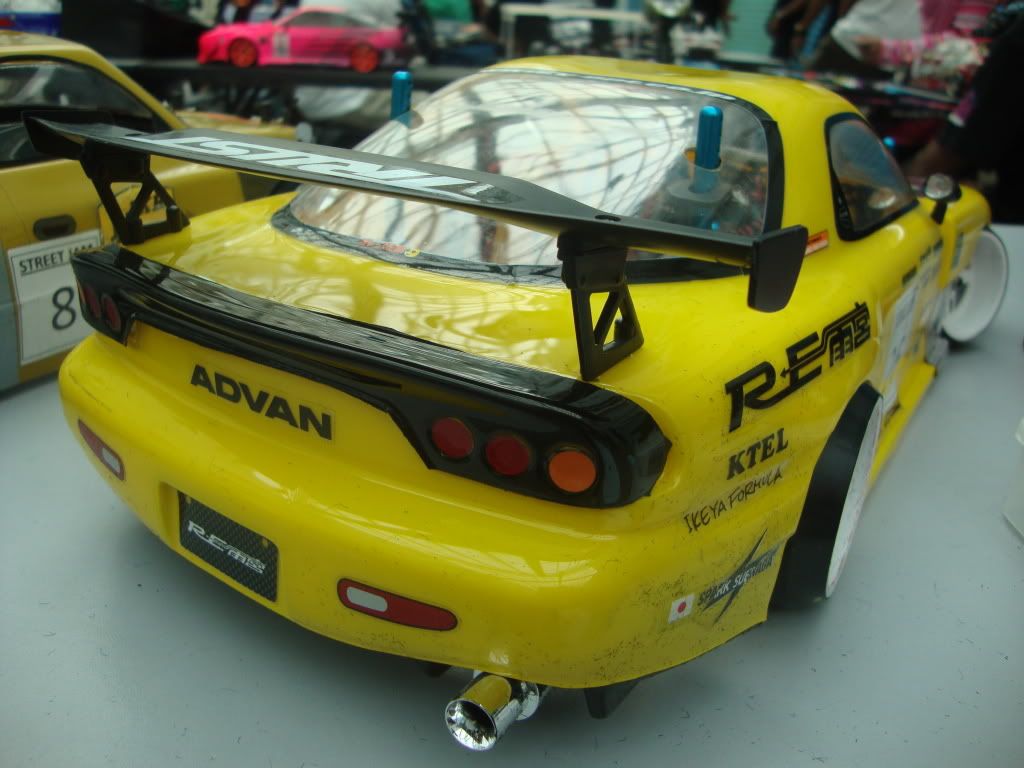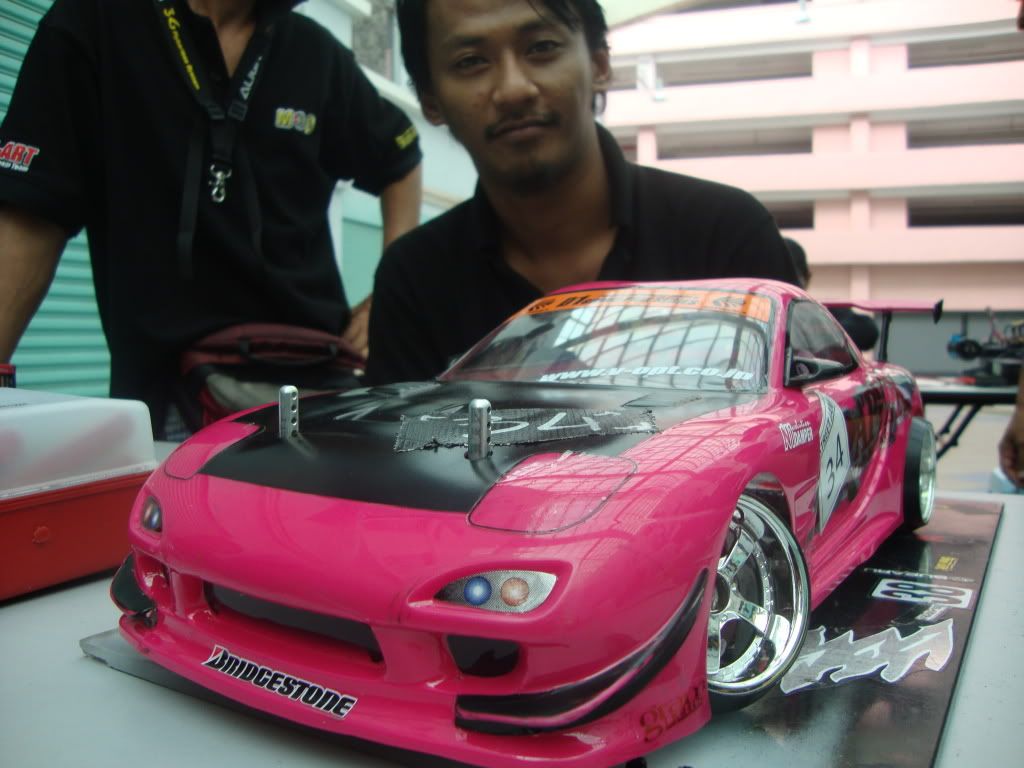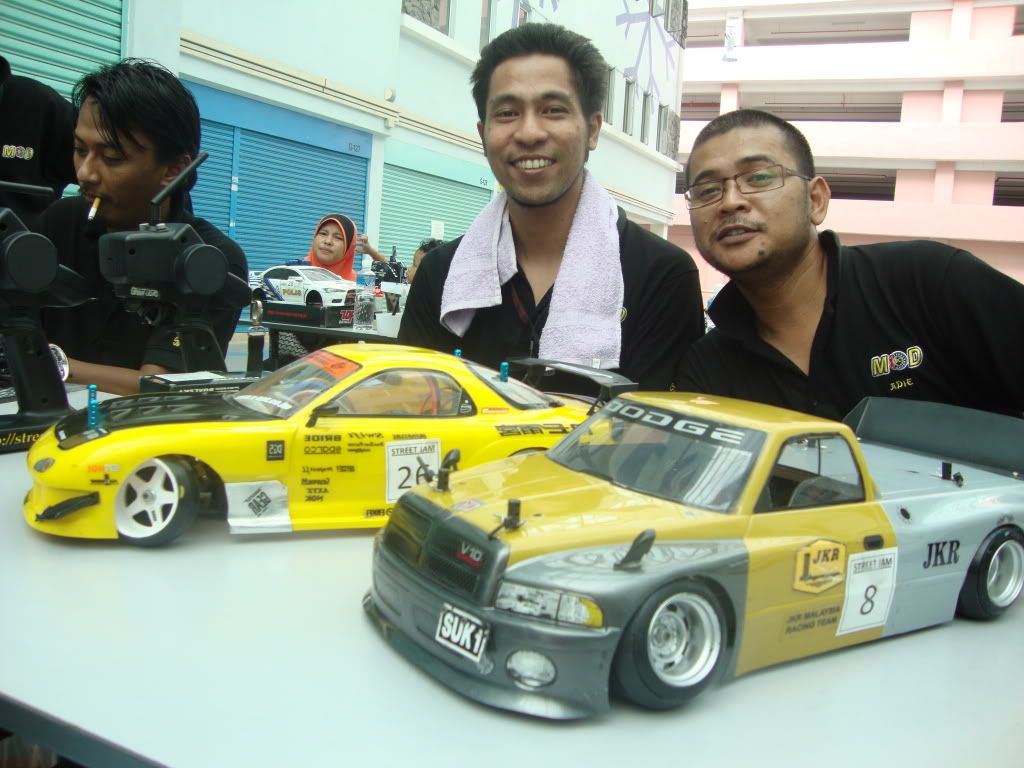 Best Body for the day.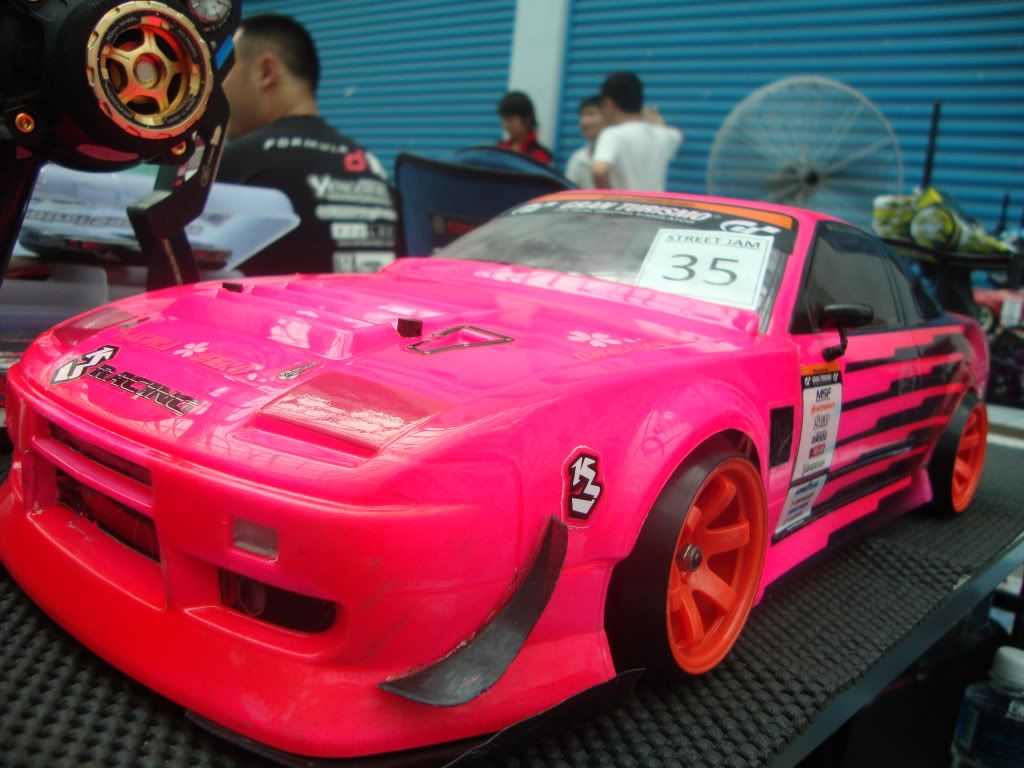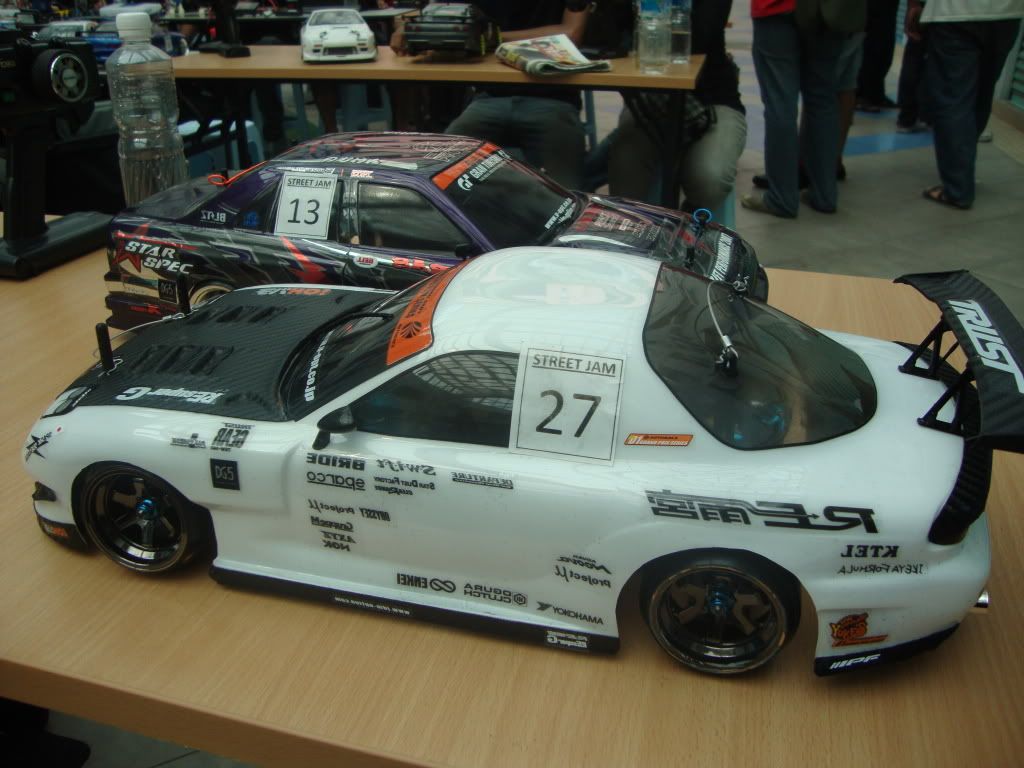 Always like 4 door sedans!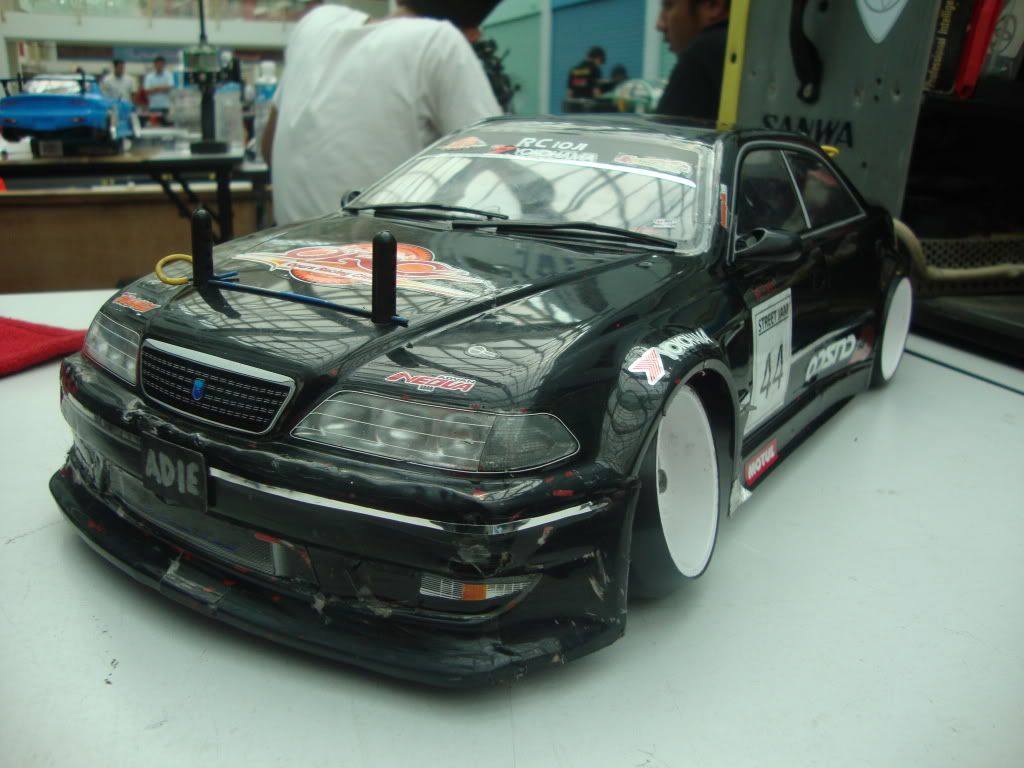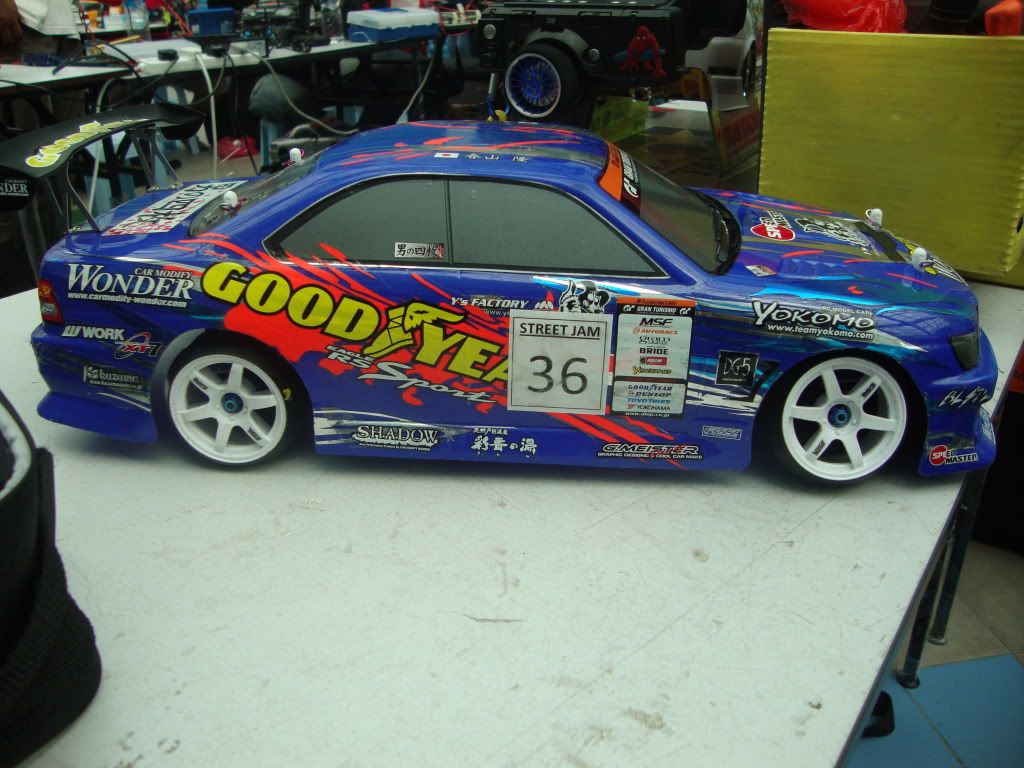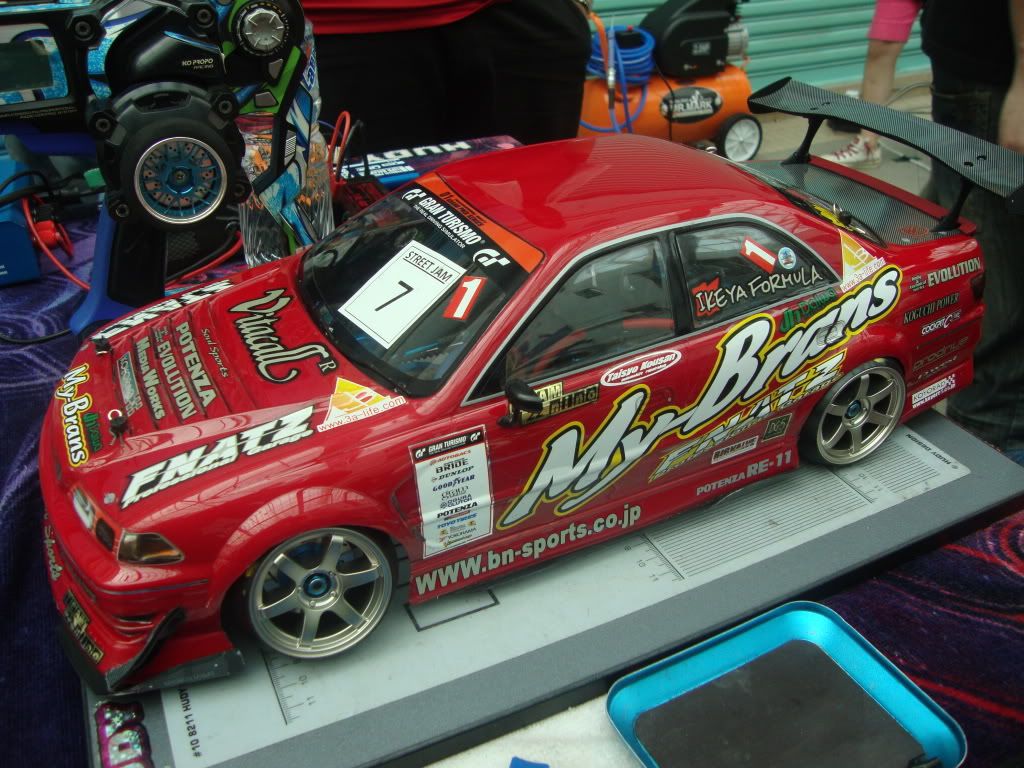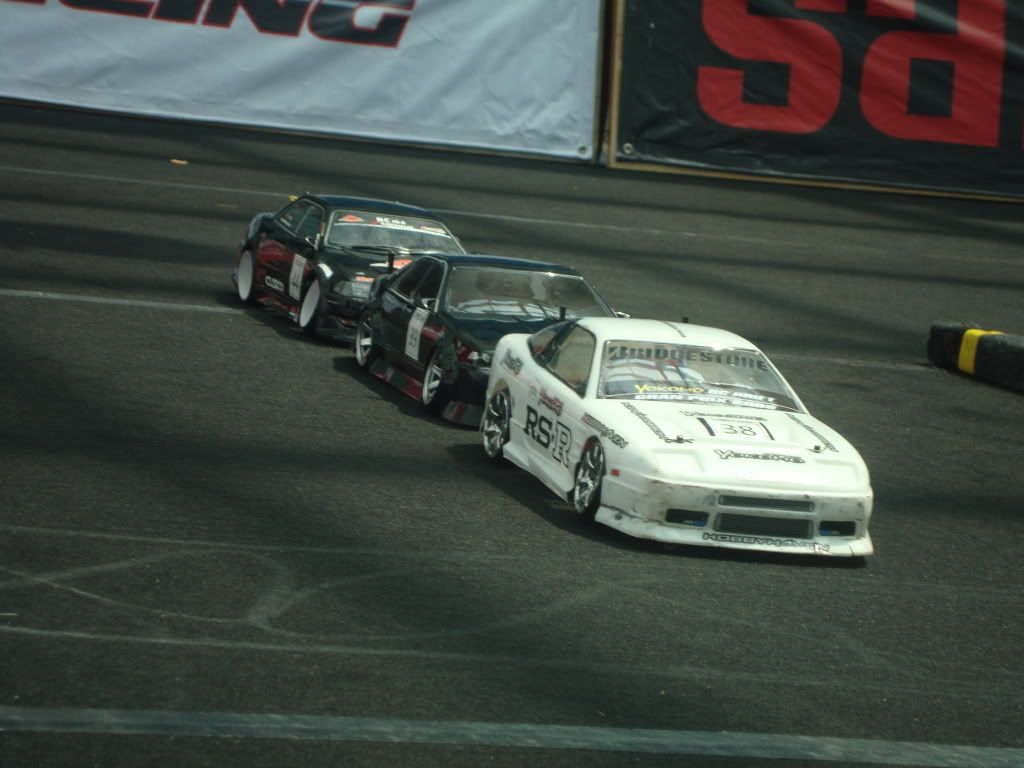 Editted.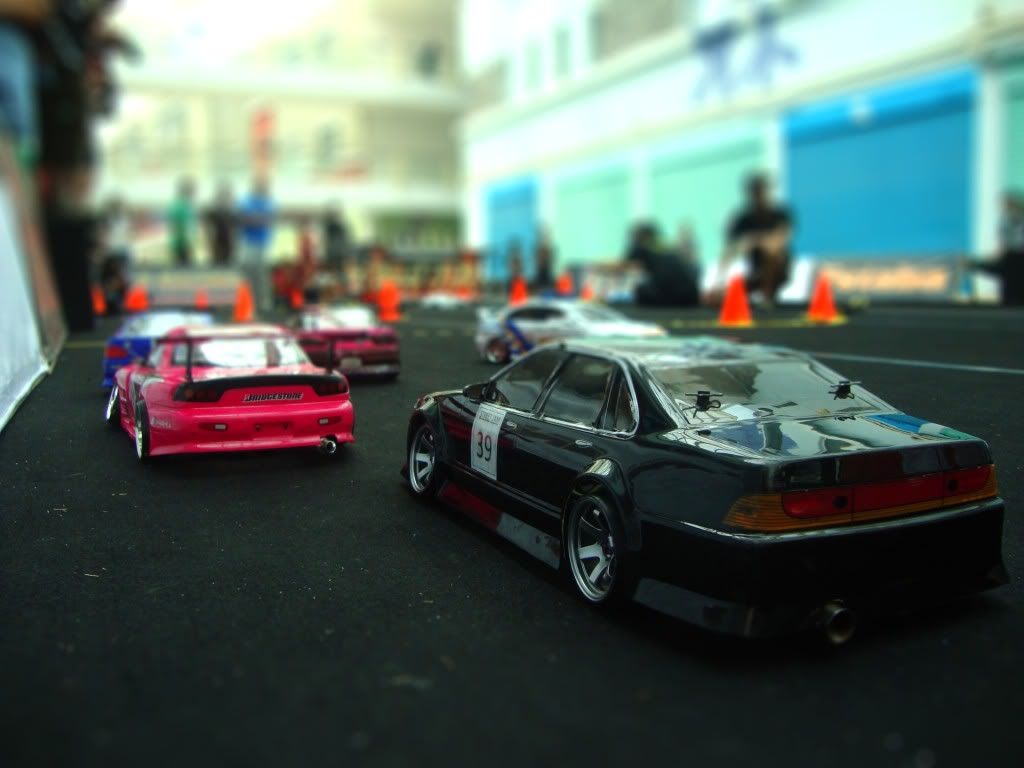 Good friends: Achom, Asri and me were happy that we won something + the rm100 Street Jam voucher.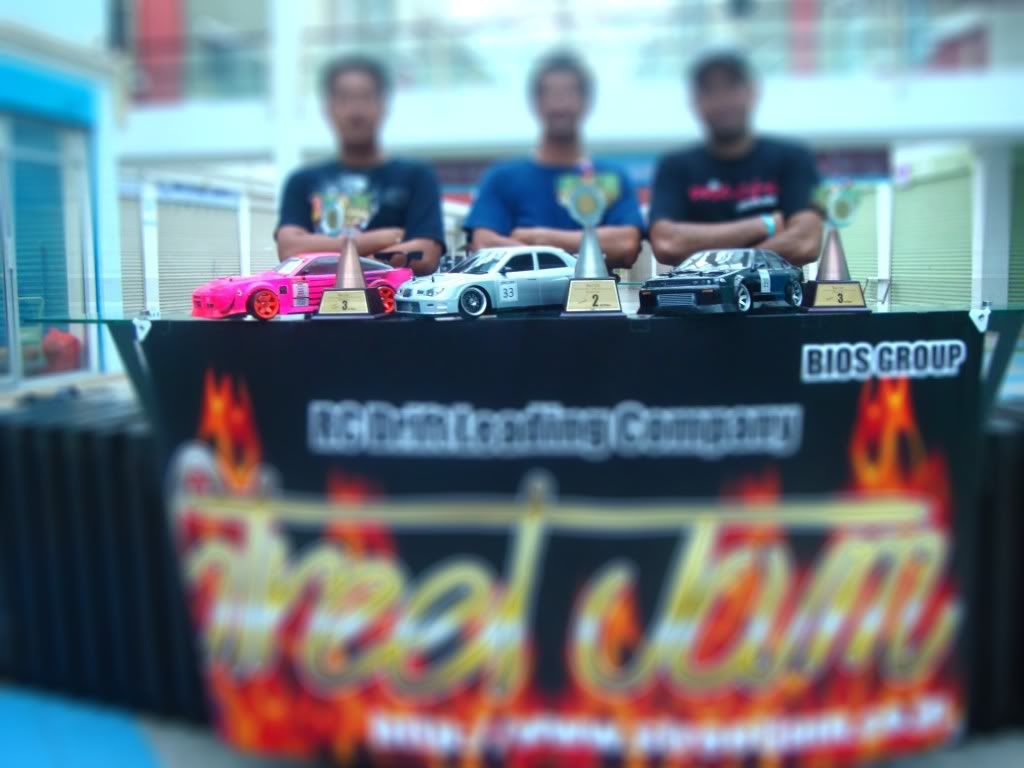 It was just the expert 3rd place for me. I'm gratefull but things can be better (setup preparations, driving, more rest and more practice)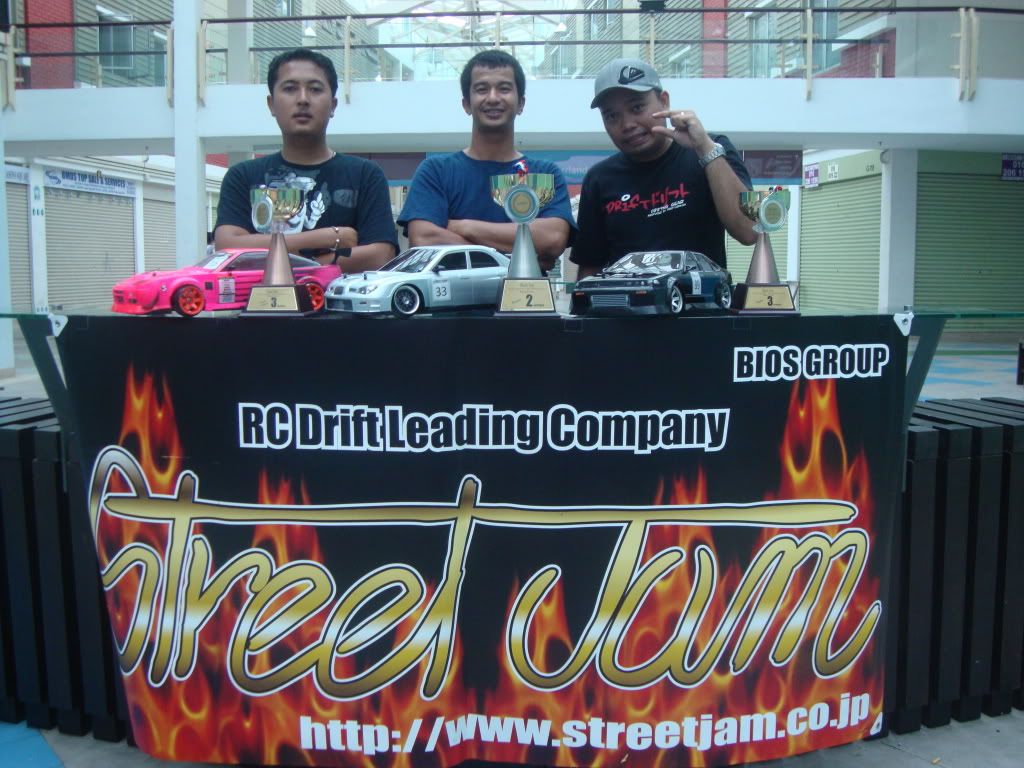 Thanks to Alex for those pictures snappin. Thanks to MOD and RC IOJI and all drifters on that day!
Cheers!
regards,
Azwan