This was taken about 2 weeks back.
It was my first test on RCIOJI carpet. My car did not perform well.
Issues identified: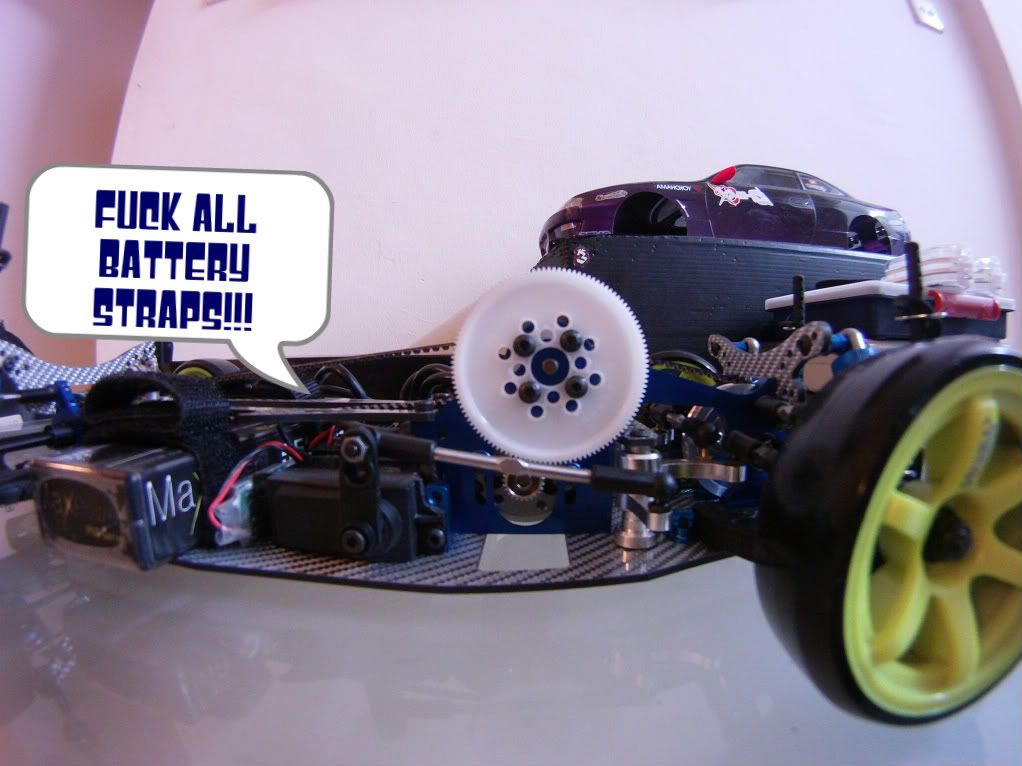 The battery straps is the reason. I used 5mm ride height front and rear. It must be the strap scraping the track. I should know better. As of now, I had change it DRB battery holder.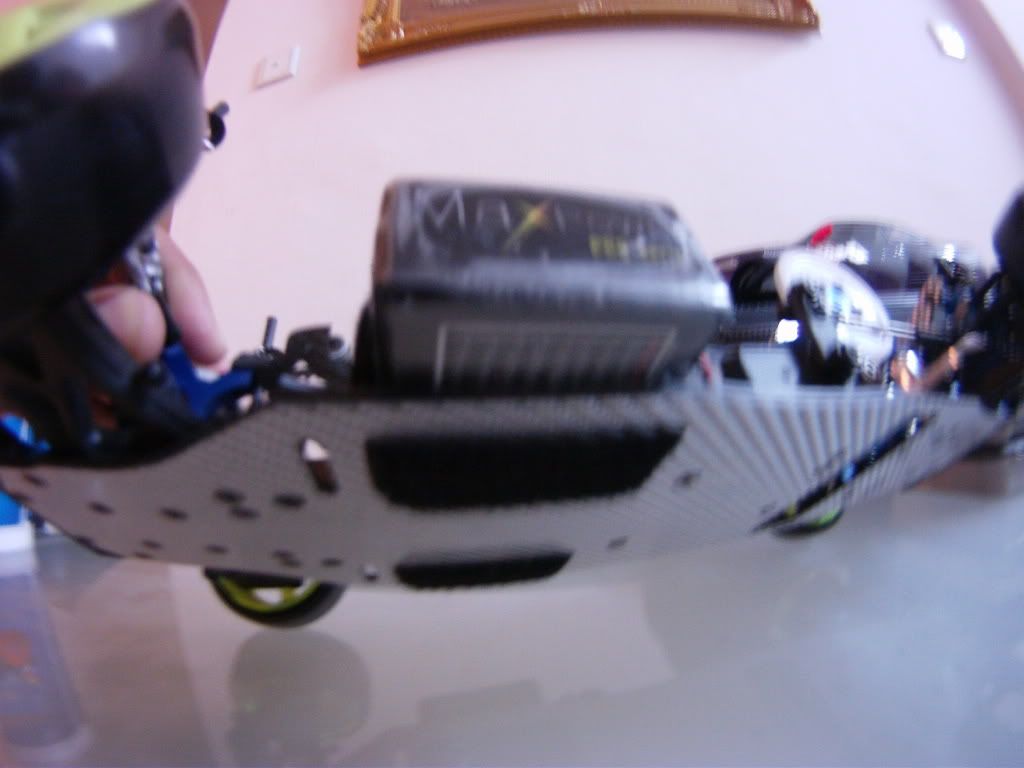 Second reason, at that time i still using the DP dog bones. My shipment did not arrived yet. Now i use BD5 UJ. rattling problem resolved.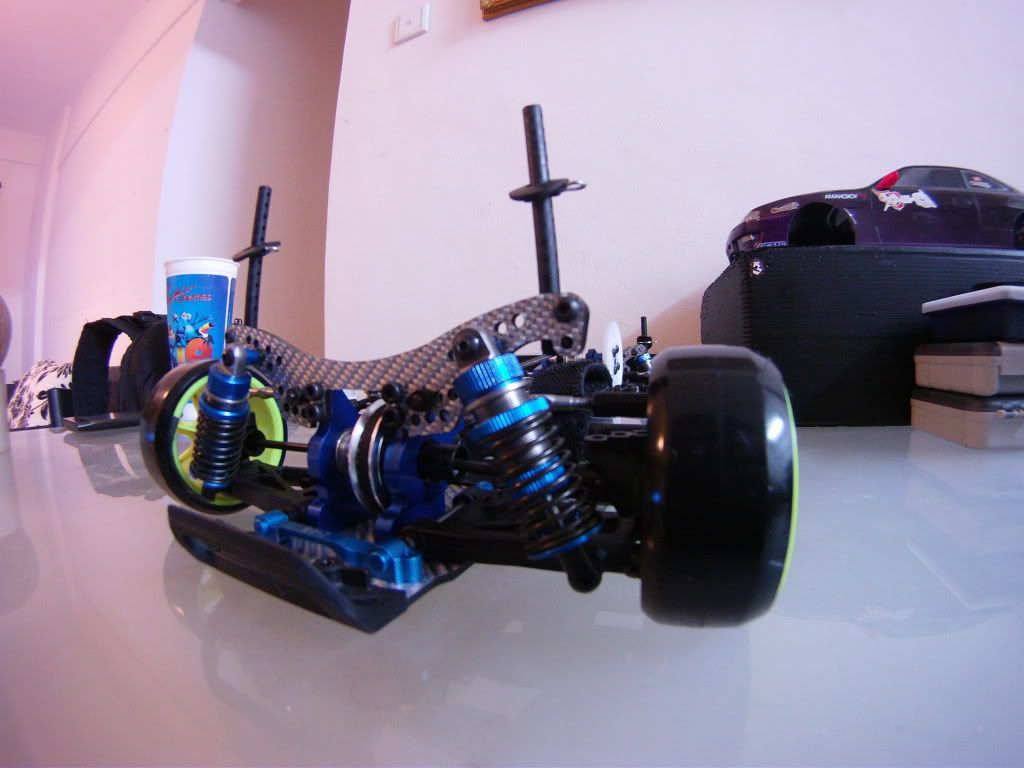 Third reason, the absorber was not as smooth as it should. I asked around and i learnt that Yokomo standard absorber is too sealed, meaning by using std o ring, the assembly is not smooth enough. Drifting absorber setup is far more complicated than touring. I got new blue o ring, and AE Green Slime to resolve 1/2 of the issue. Another half solution need to wait for my next shipment. :)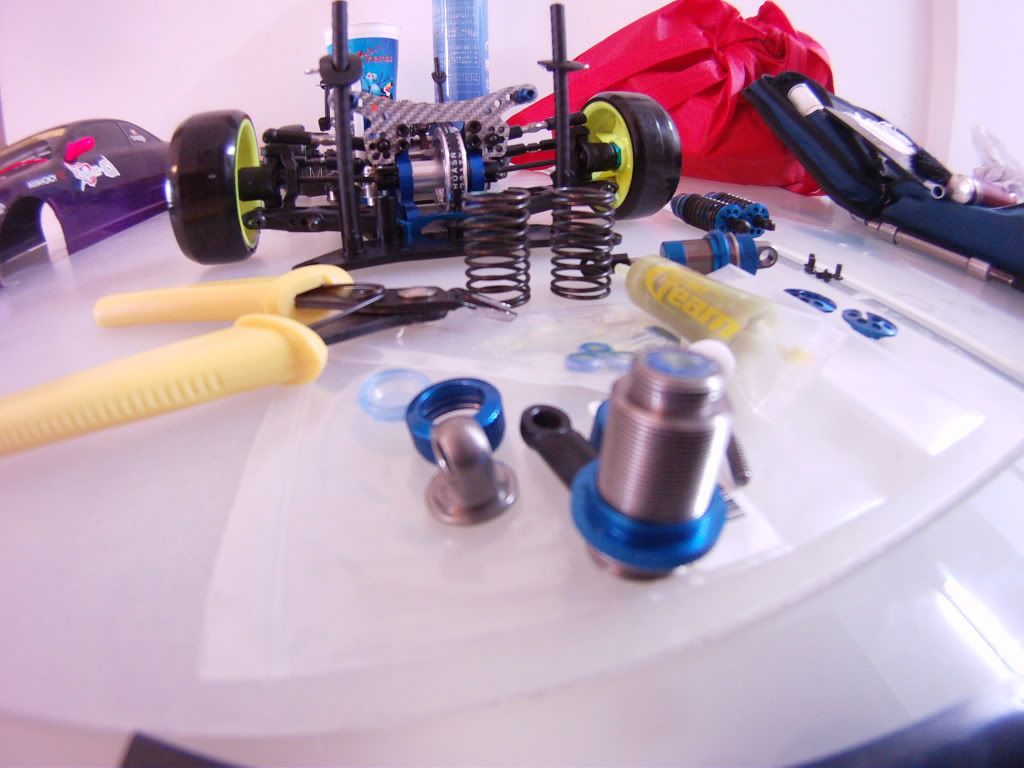 As of today i went another 3 times after the above pics taken and i am satisfied with the performance for now. I tried DRB, BD std, BD grinded, and currently kyosho front knuckles, It is not the best setup yet.
Among the parts i changed were:
1) DRB battery holder
2) Drilled 2 sets of battery positions (yes i drilled it :)), forward and rear position adjustment.
3) now using BD5 C hub (grinded)
4) Overdose UJ front 44mm, rear 44 Yokomo BD5 UJ.
5) Add upper deck belt stabiliser bearing
6) Installed front bulkhead bridge
Rewire my car, shorter servo & esc wires. Remove the Hobbywing BEC.
I like!