After 2 months driving my mods Version 2 as posted here http://crabsteer.blogspot.com/2011/02/crabsteer-spl-version-20.html
I was bored and decided to use the same principle but using other plates.
Active Hobby, CER-X had implemented the flex control as well.
I another plan to mount the absorbers differently, it will be later.
With the success on Version 2 both during bashing or competitions, Here are the updates on the latest crazy design.
It was hand customised using real carbon plates, 3mm centre shim, 2 counter sunk washers, tools, vacuum cleaner (to vacuum the carbon dust while cutting) cold nescafe, sempoerna hijau, understanding neighbours (finished at 3am) all everything la.
After careful measuring and thinking, this centre was made. i measured the equal servo mount and drilled using 3mm bits. 2 servo hole and additional 1 hole near the centre motor mount. the new holes must be made countersunk for the screw to be flush. I want it to looks factory.
Top view..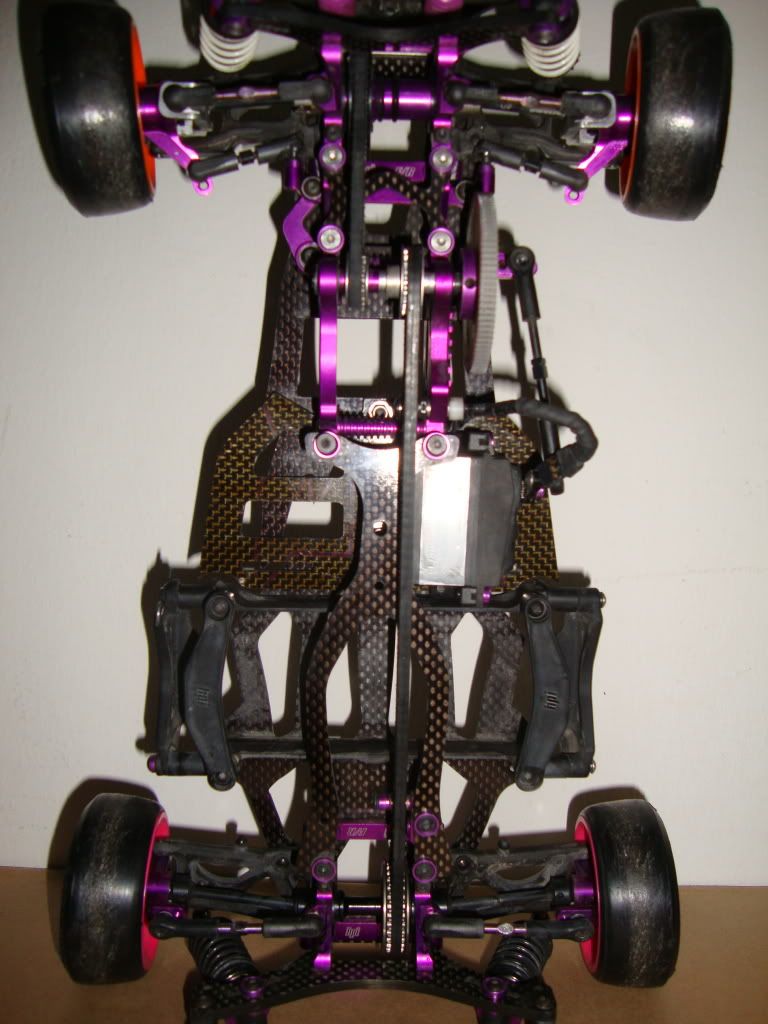 Back view notice the new 2 screws vertically? No? good.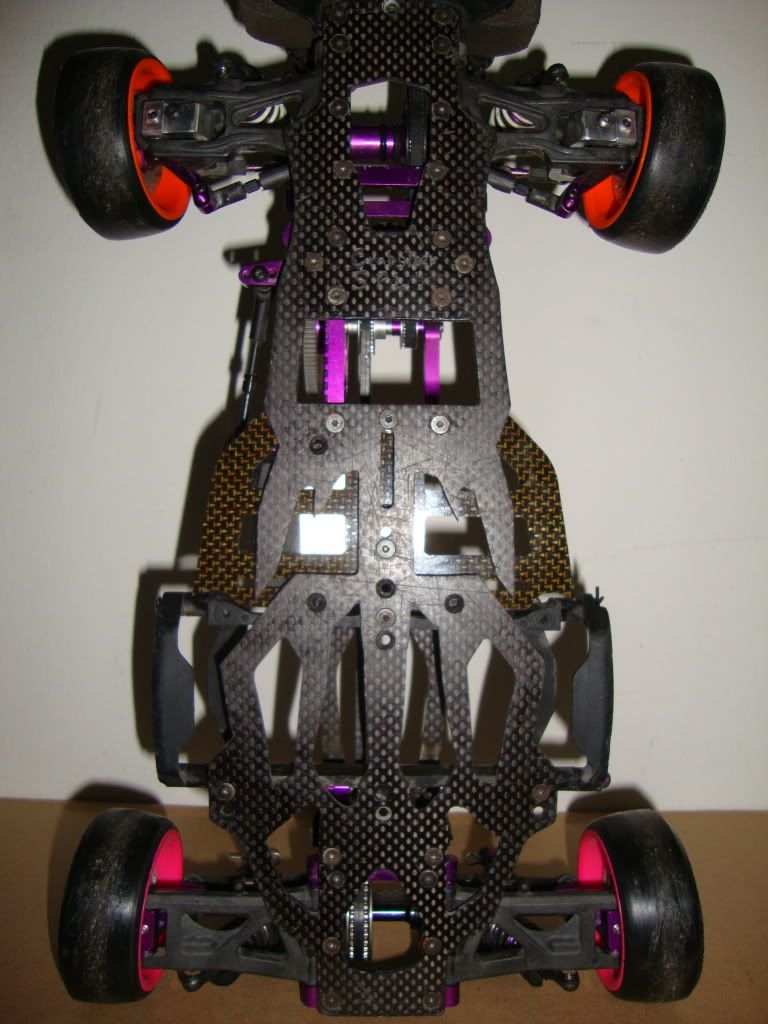 Side view, 3mm gap tested to be flexible yet some fine tuning on the shocks needed.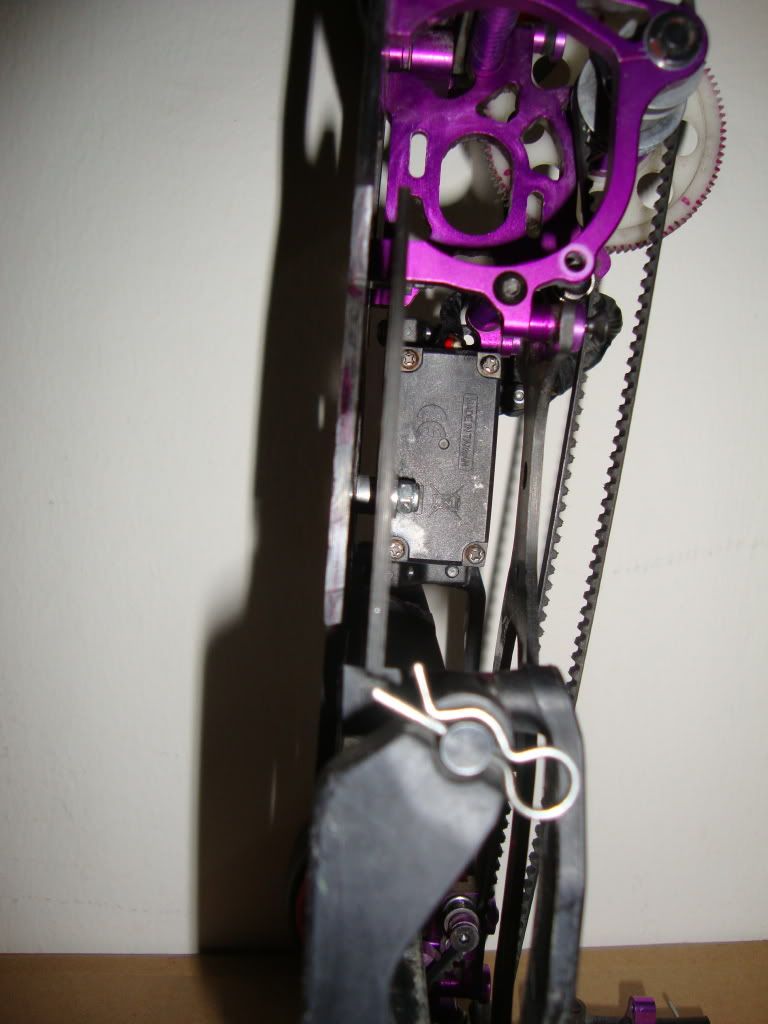 Angled view... the new carbon looks yellowish and mean...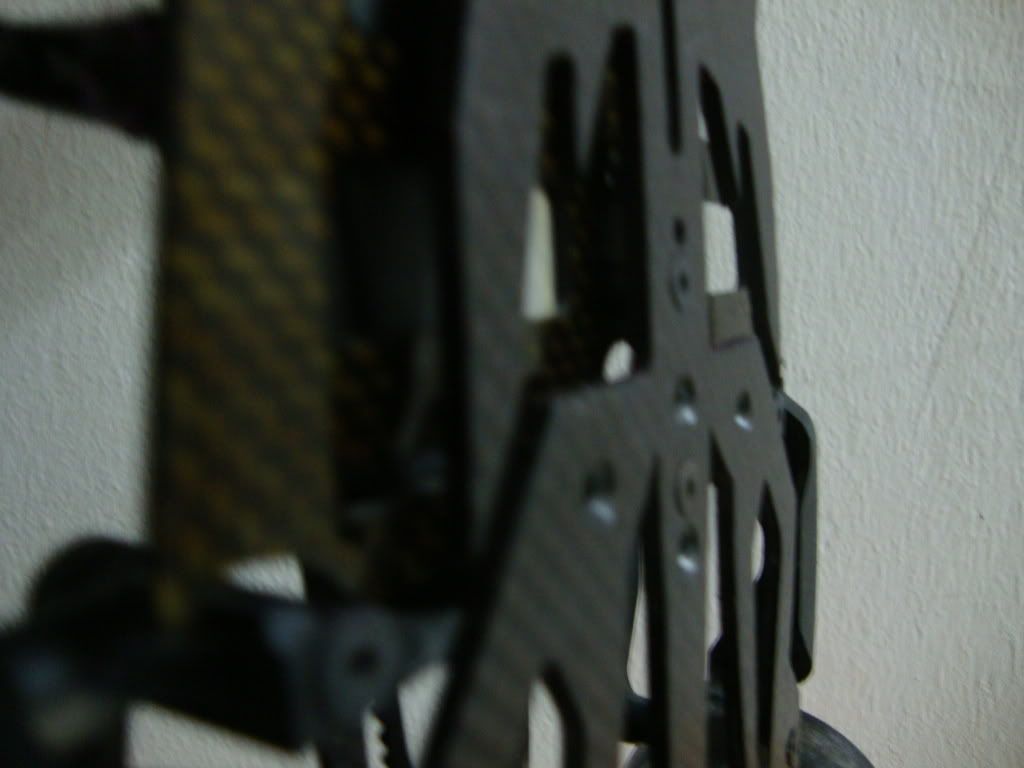 Assembled, yeap the wiring was not tuck, I'm drifting with LED and brake lights now (after 2 years stop using led). Tonight is the shakedown night at HPC/RCCZ. lots to do. See you there.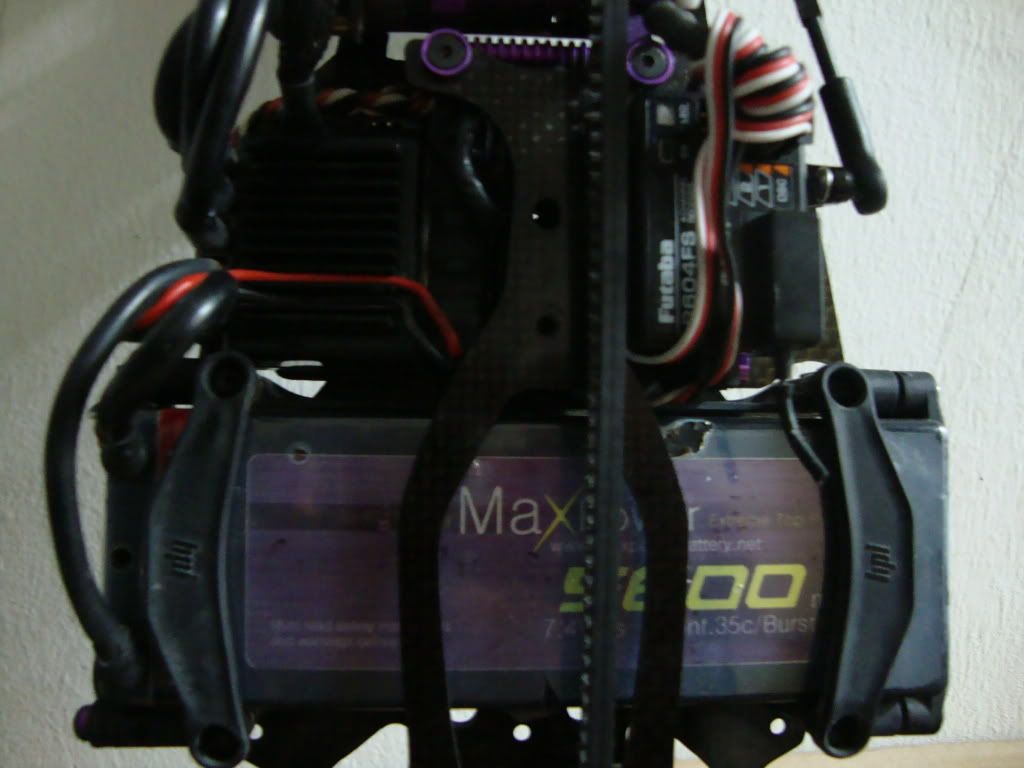 P/s: Banggotan, if you are reading this.. See you soon at RCCZ, we welcome your visit someday later... :)
Cheers!