RCCZ Fun Drift
Date: 26th Dec 2010
Track location: RC Connection Glenmarie, Shah Alam, Malaysia
Pics: Zai, Remy
Write up: Azwan@Crabsteer
I only manage to capture few videos during the practices day and my wife need the camera during the race day for her friend wedding on the race day.
I postponed the report due to lack of pictures to share. Now I have gotten it here we go!
The event was among the first to use the audiences to judge the run. It was fun. Everyone cheers for the better drivers and most of the run went well.
There are some who didn't like the format, what I noticed when their friend makes mistakes, no body dare to say good friends better.
We all cheers for the better driver doesn't really matter friends or not.
To make it easier to see the qualifying run, RCC had used the 4 points markers to see the clipping and brushing points.
Amin as the MC for the day together with Atiq had flowed the event well.
Here are couple of snaps from Abg Zai phone.
Crowd on the day..
Kumbeng Azman liar di litar..
Sam & Soon, with the nice crawler…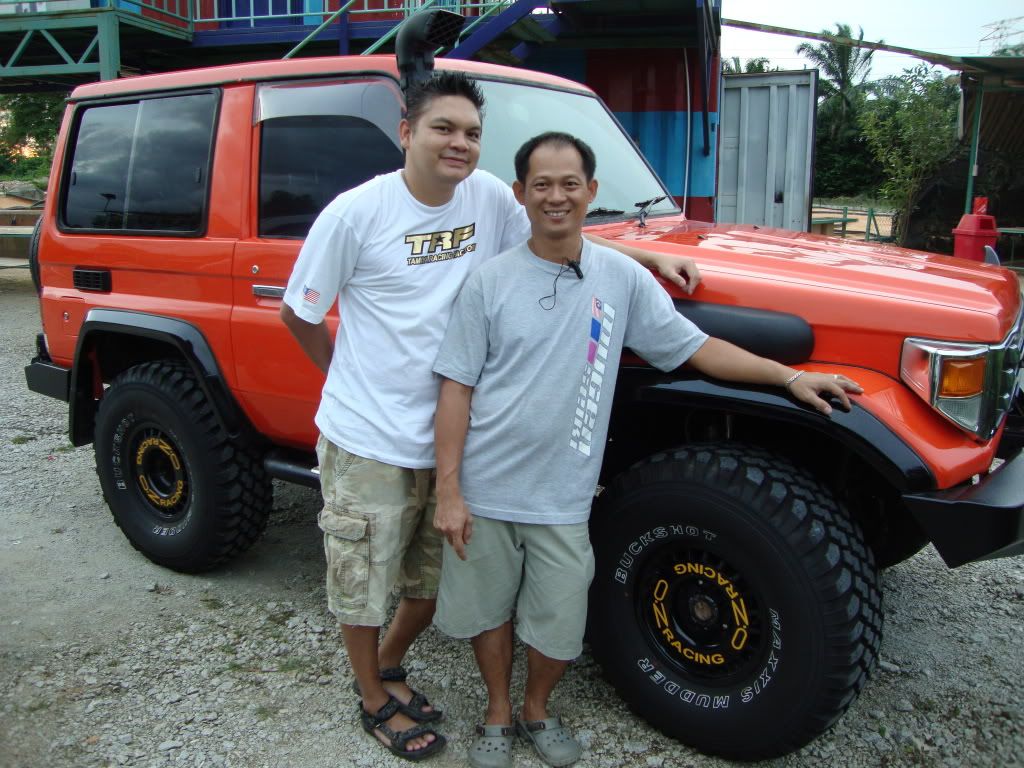 Abg Zai pose
Stephen pose
Second place for me. I was too focus on my long wall riding and didn't notice kandaq's speed. I hit his car 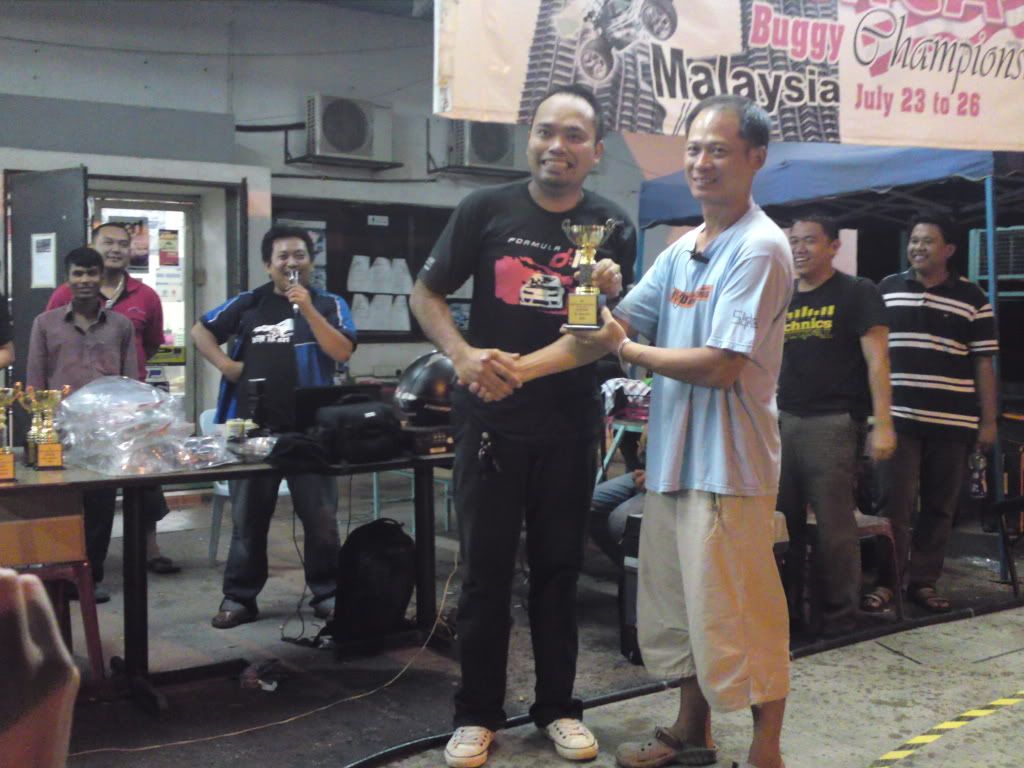 Kandaq MOD won the race. He is was better driver on the day. 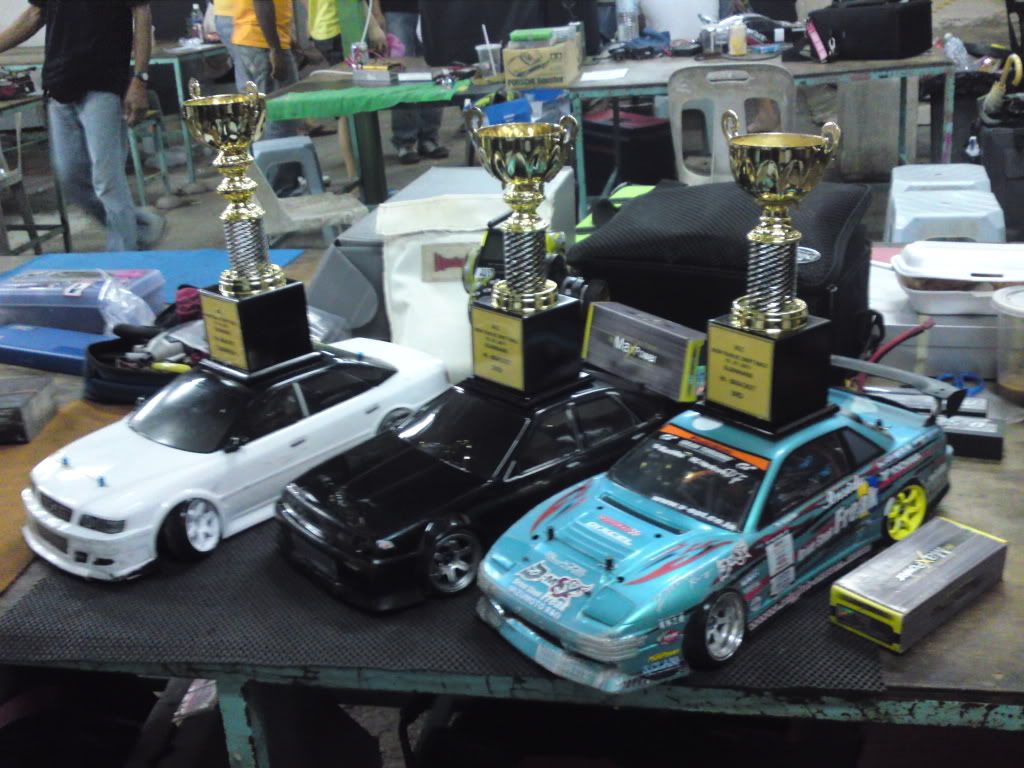 Abg Zai from low bracket climbed to 3rd place for the day.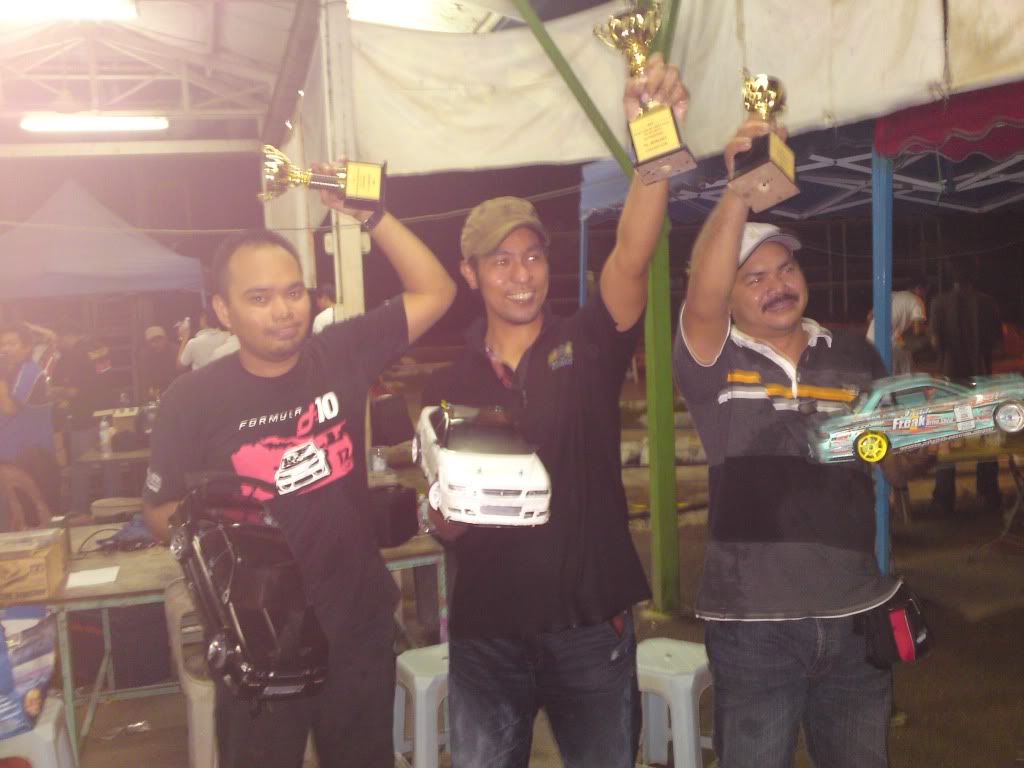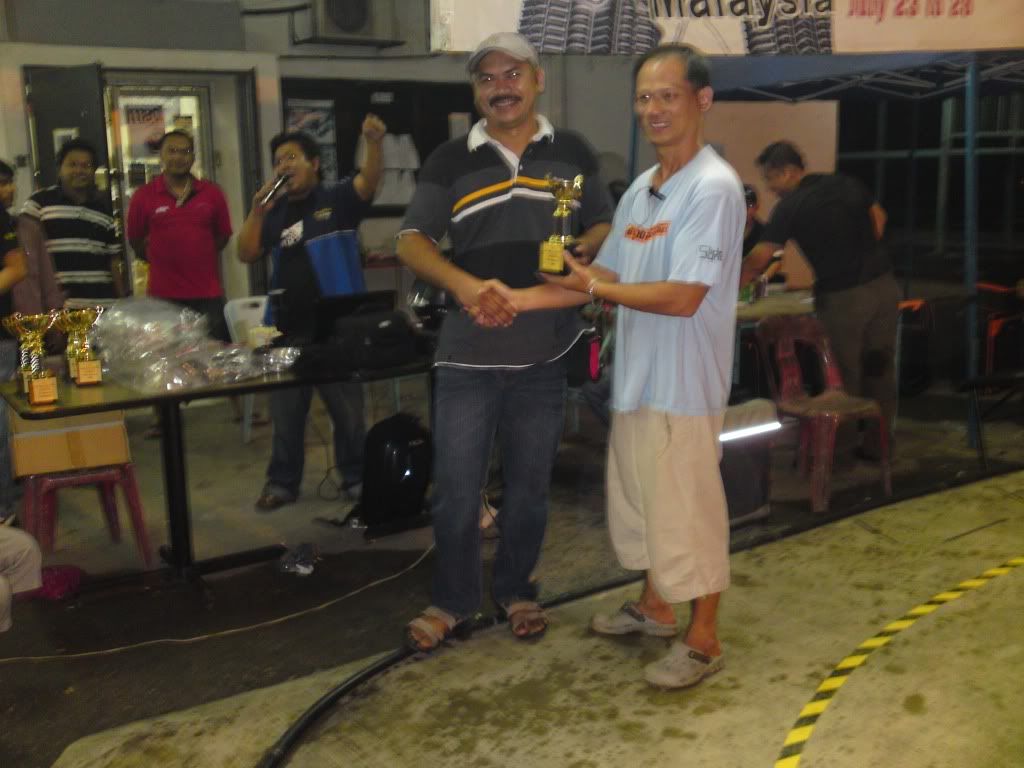 Azwan Vs Abg Zai best 4
Abg Zai Vs Nilai Chong 3rd & 4th placing
Azwan Vs Kandaq Final Battle
The practice videos featuring friends will be out this weekends. I managed to shoot few clips assisted by Ilyas.
Stay tuned!