Square 2011 rc drift competition
Date: 9th Jan 2011
Track location: MOD track Cheras, Malaysia
Surface: Carpet
Pics & Write up: Azwan@Crabsteer
Here are few pics after hours uploading. I like the peoples element. Enjoy!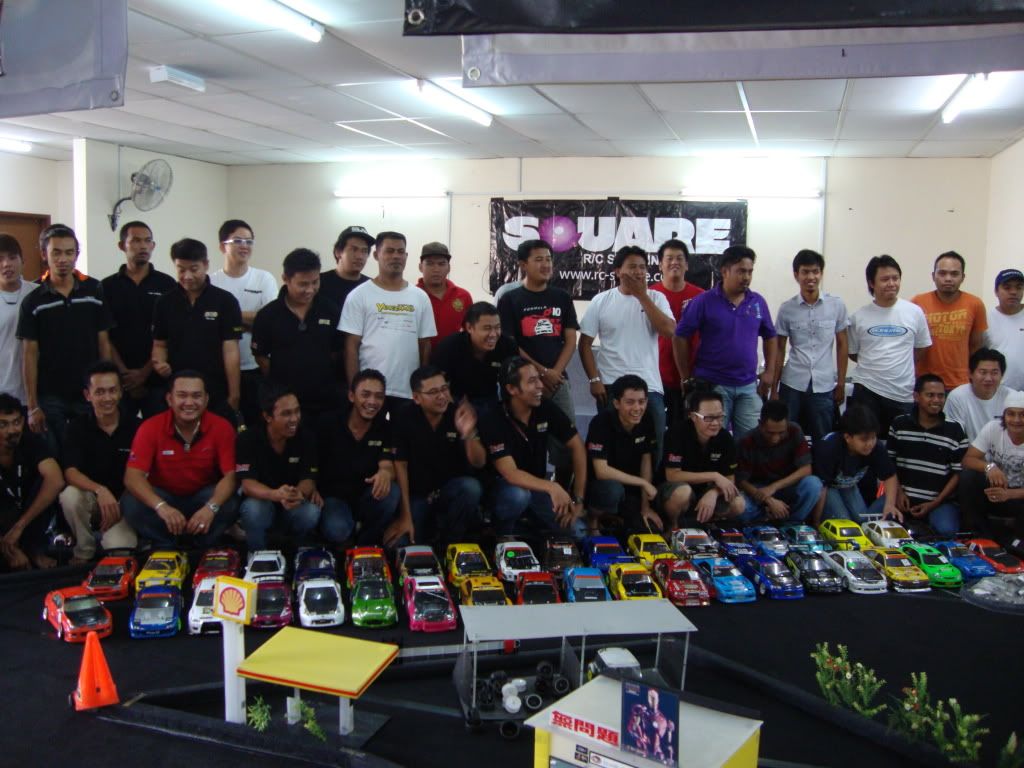 I like this scene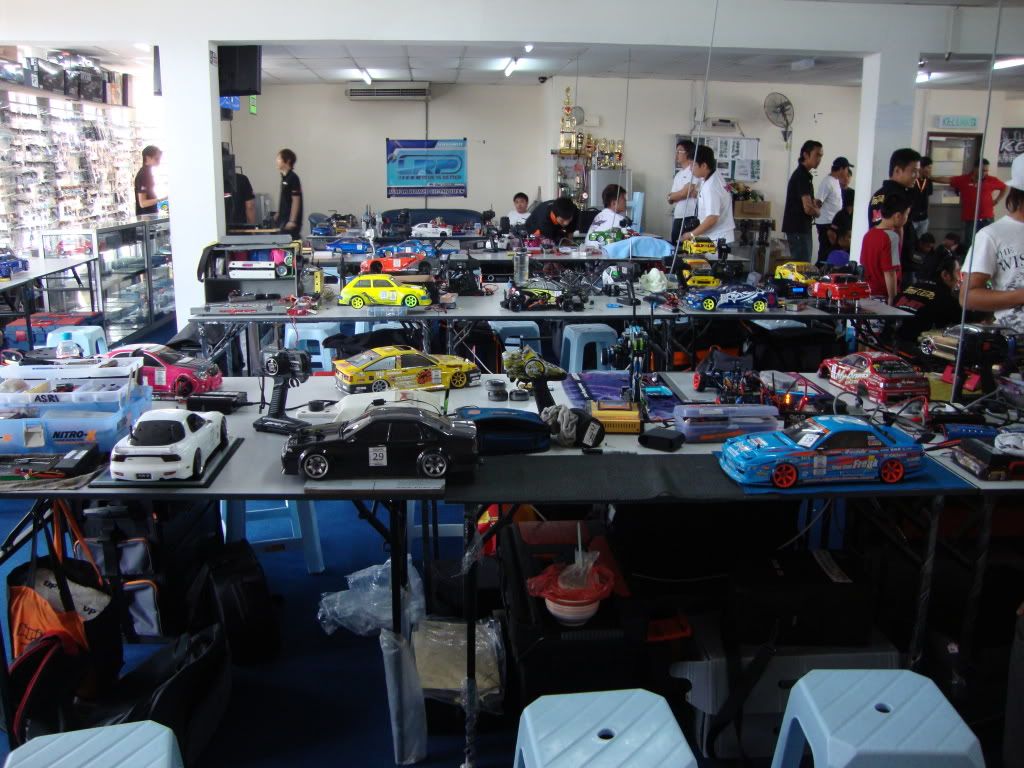 The stake for the day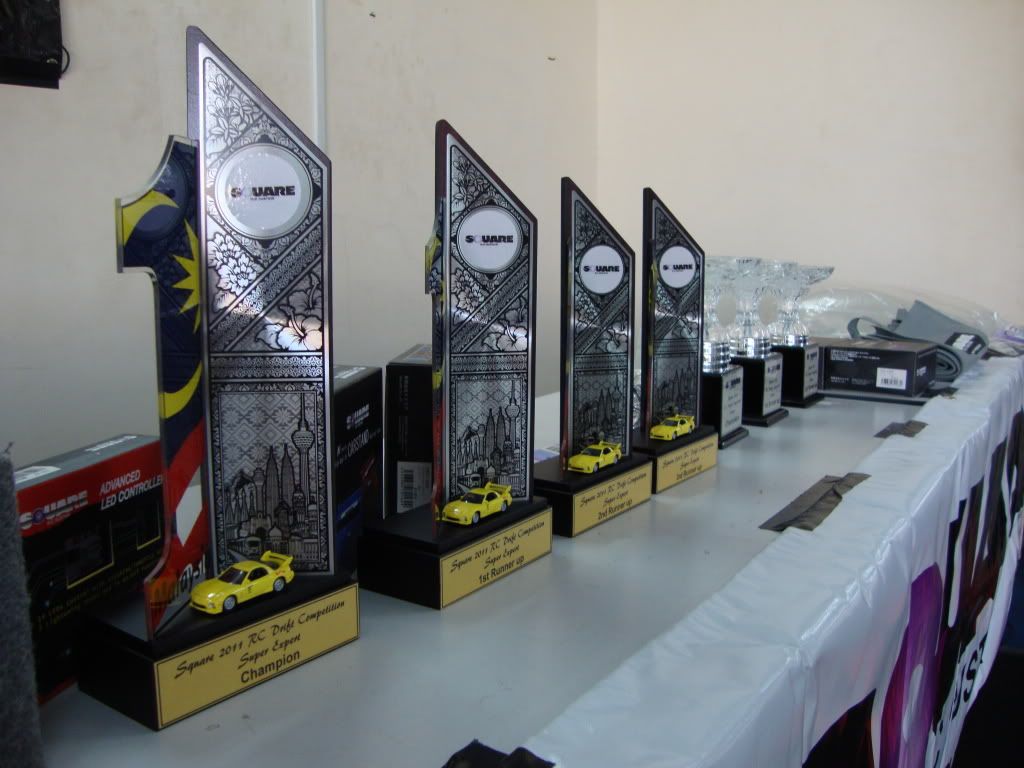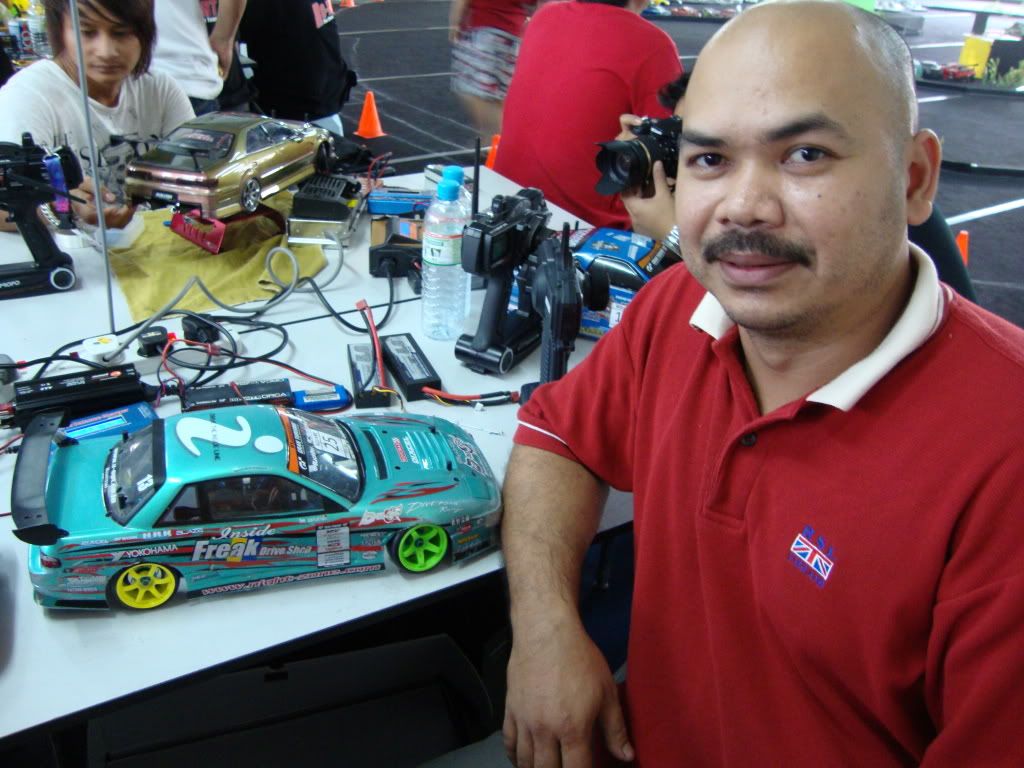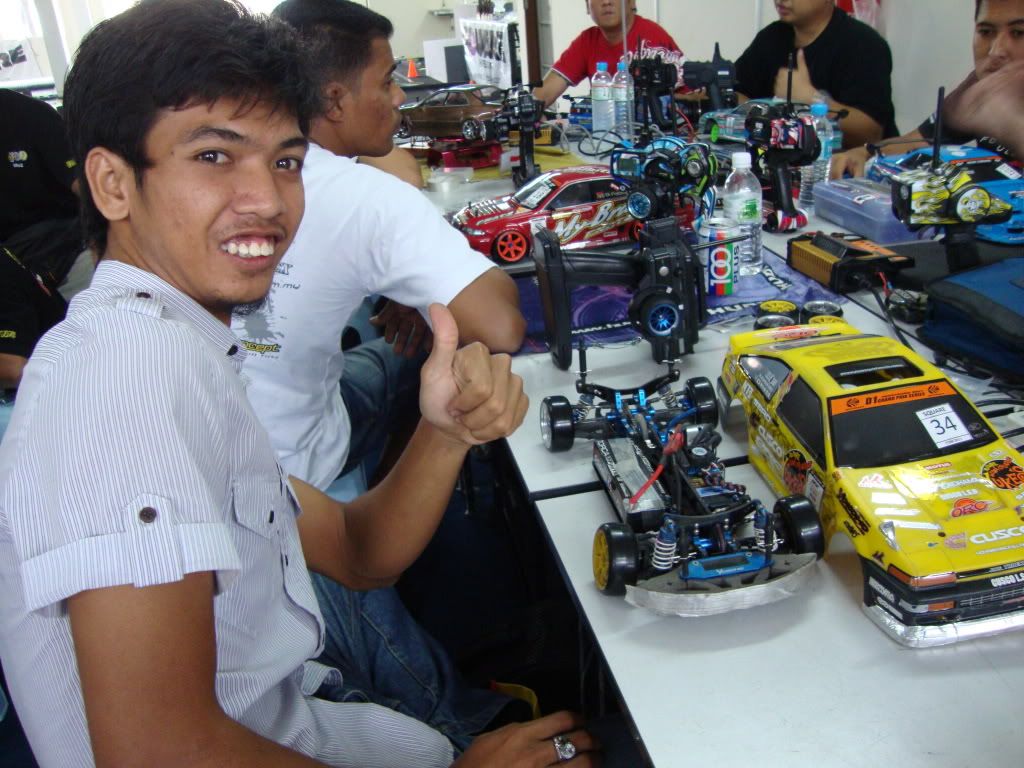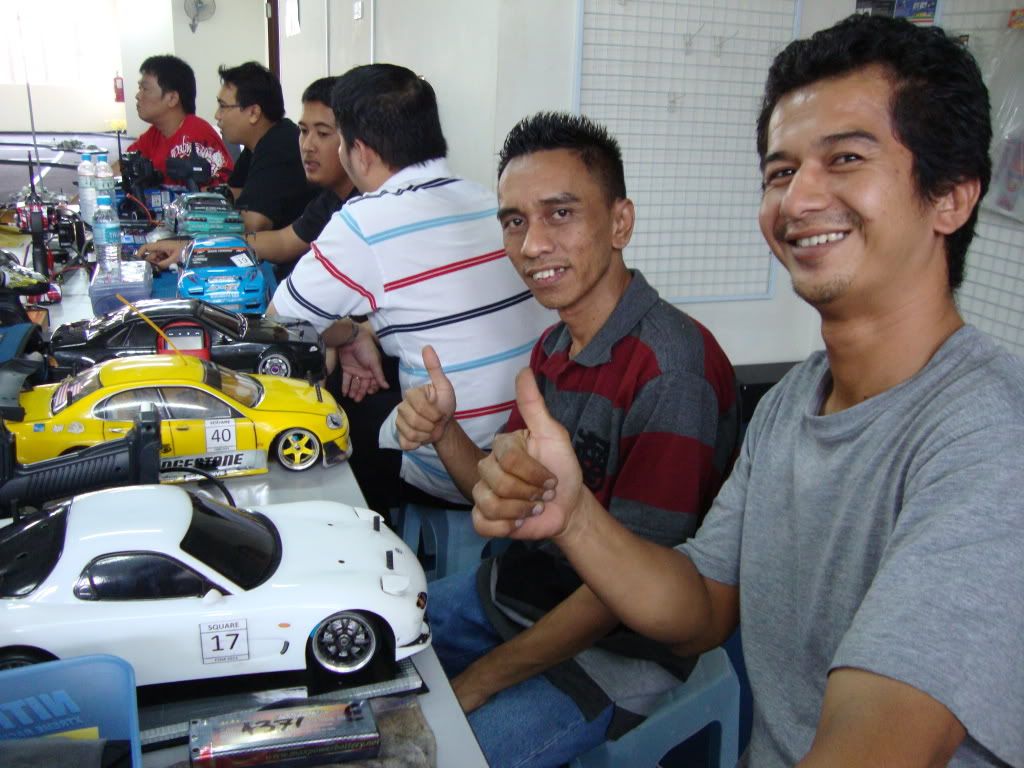 Ntah apa la yang Black cakap tu... :)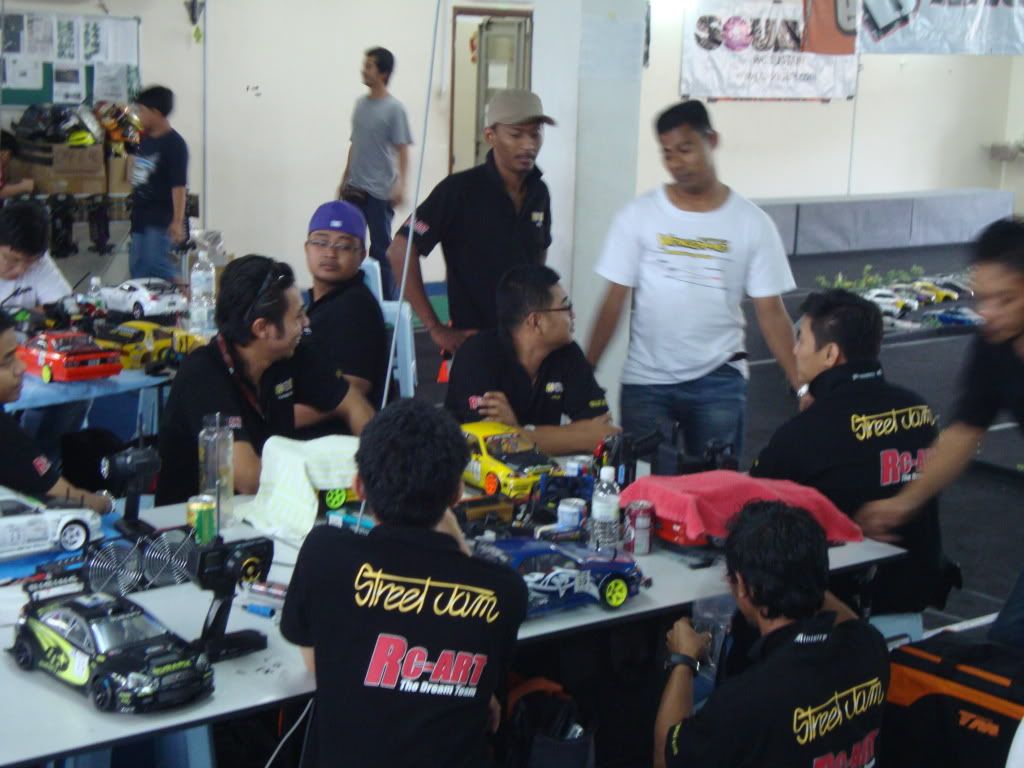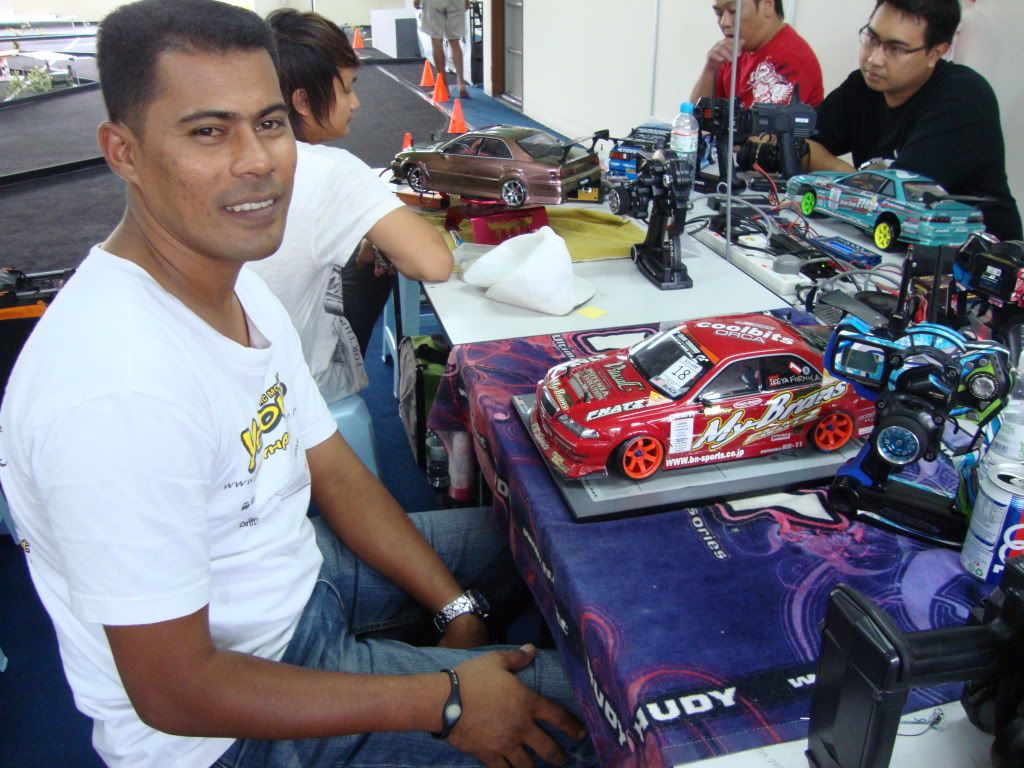 Wong cerita apa ngan Achom wa tak tau.
Thank you boss for your supports!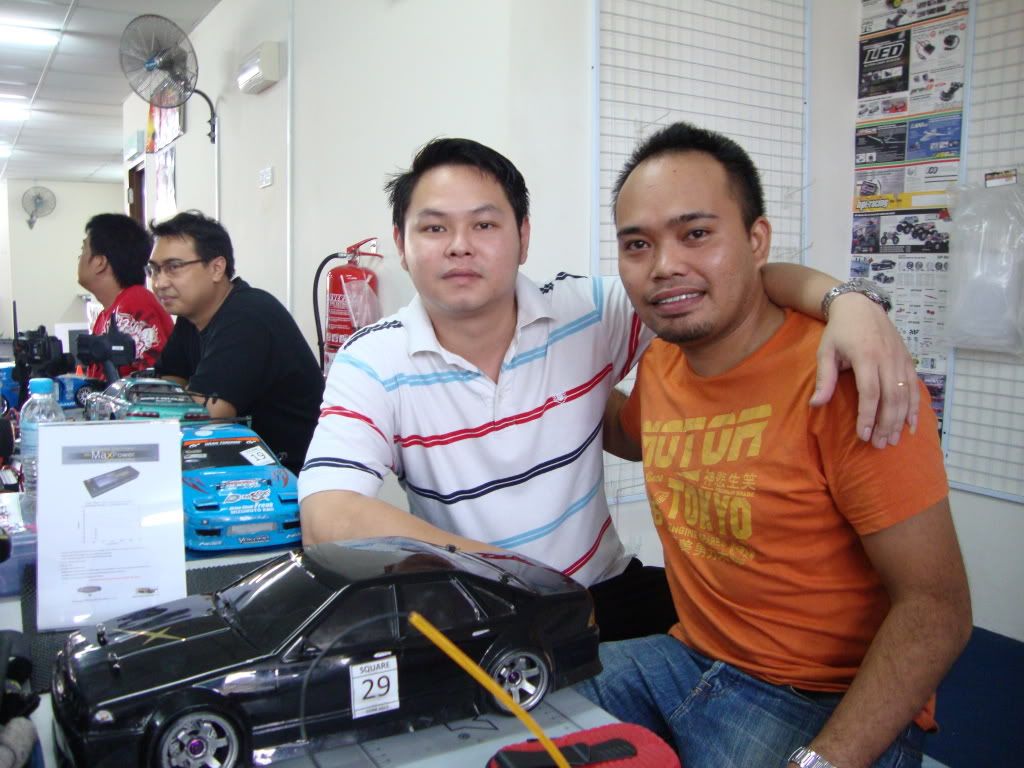 Ntah kenapa muka Achom camni. Ni dah paling hensem dah ni...
Stephen "Chow Sin Chee", my TC-D mates! "mainnnn saje!" 4th place! Congrats & terima kasih belanja wei!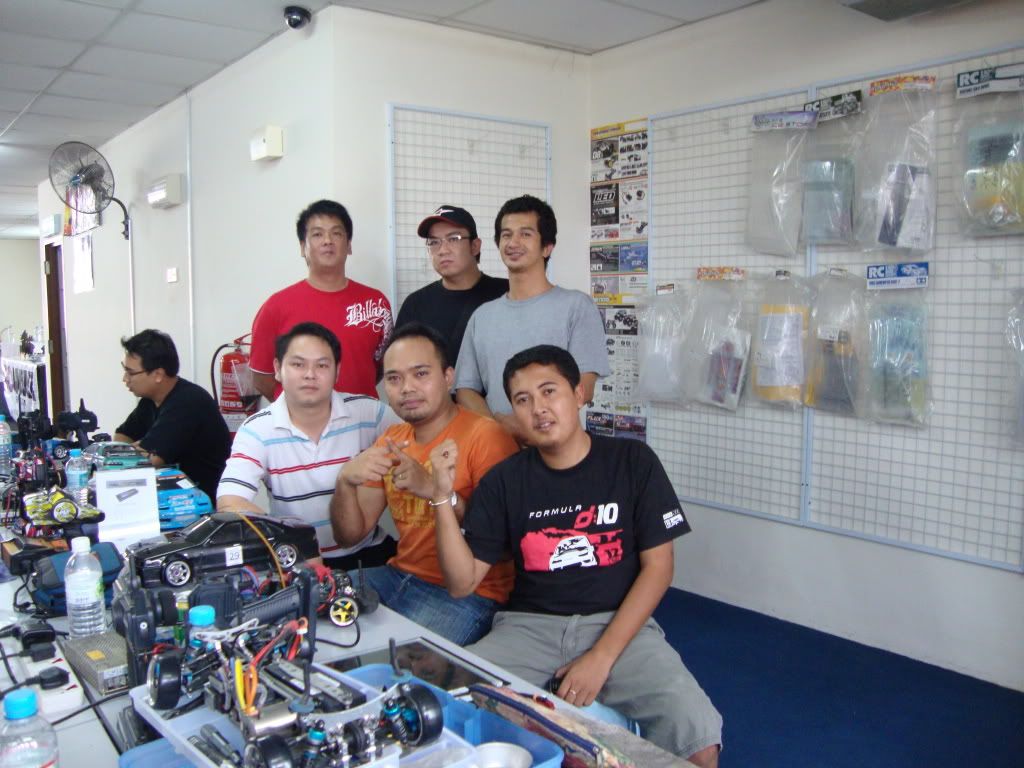 Pemilik iPhone 4 yang paling happy di dunia. i told you iPhone with DiGi + Azwan is the best. hehehe.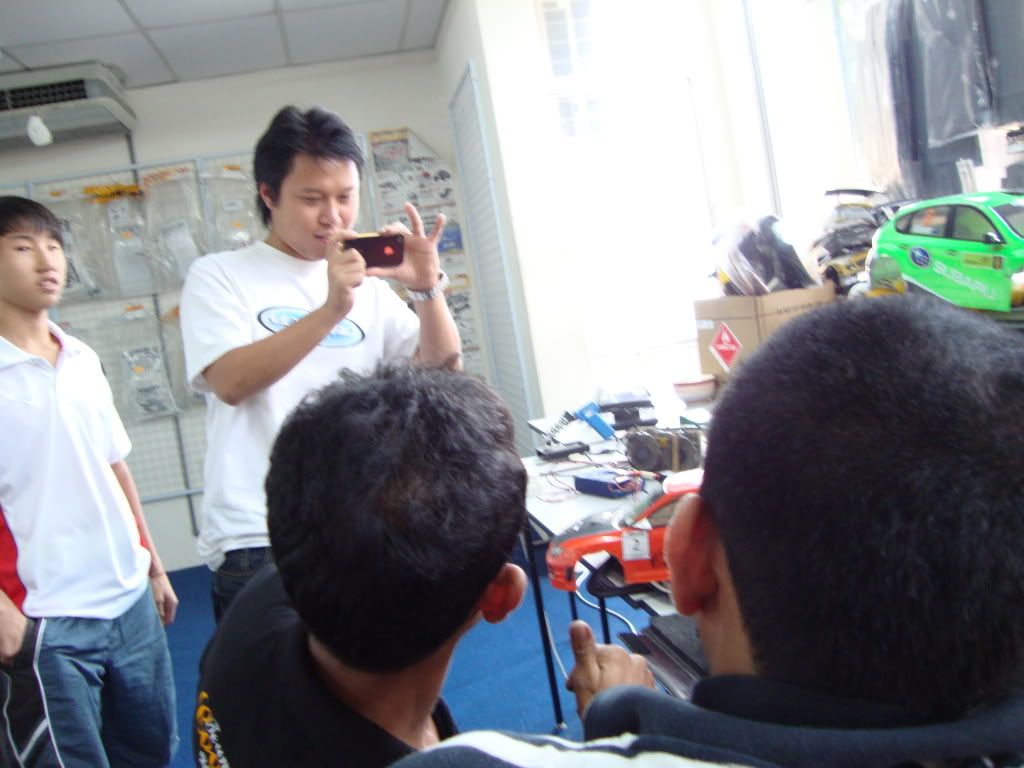 I like!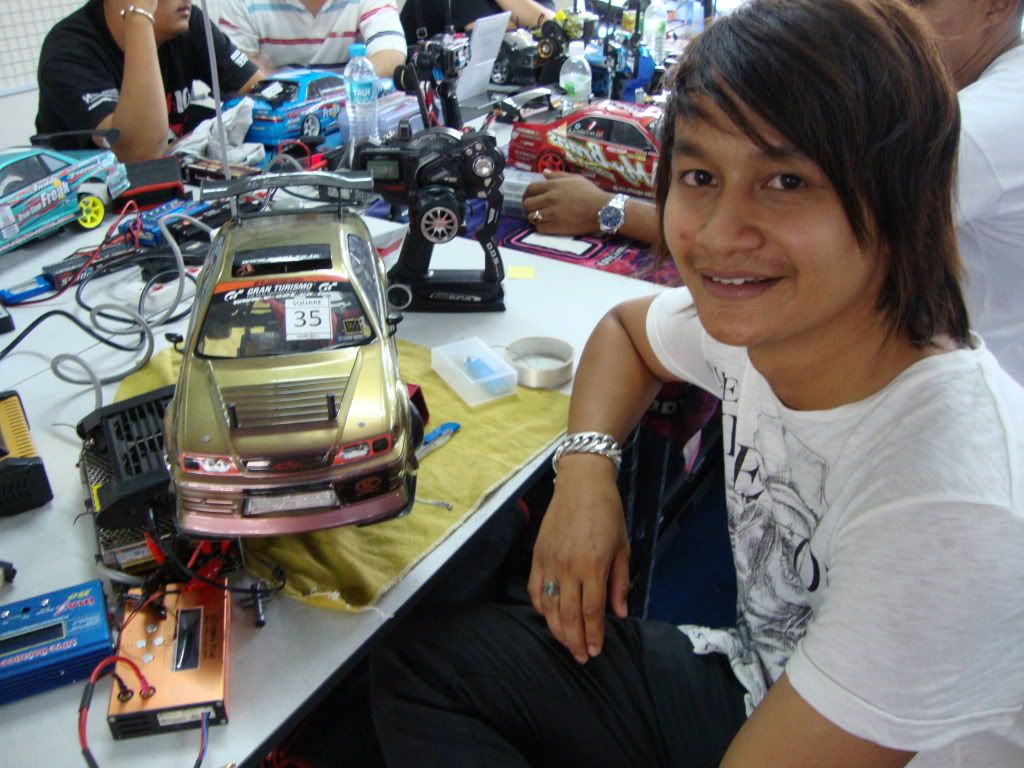 Alex bobo an ex-model in action..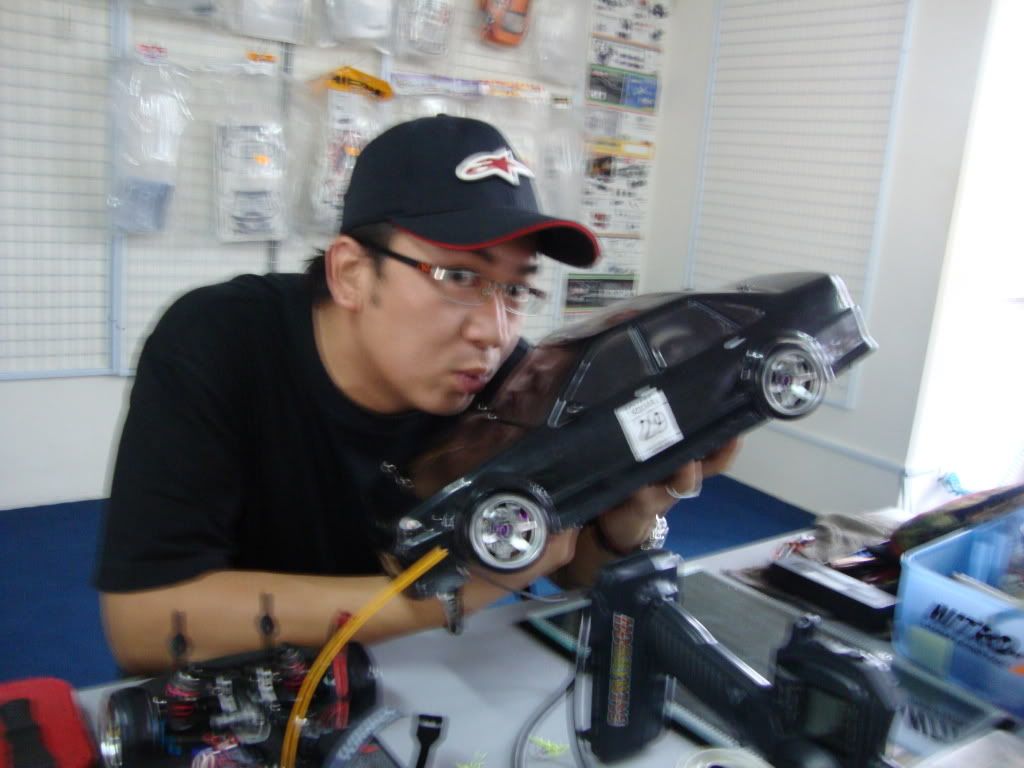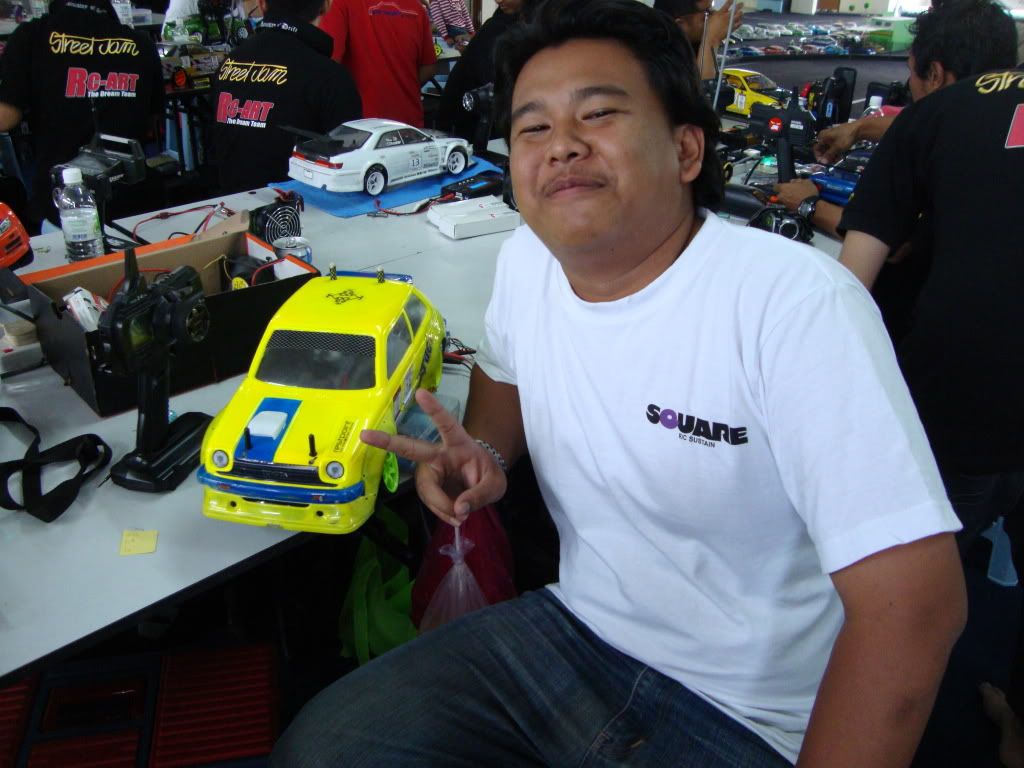 Ali "Titanium" metal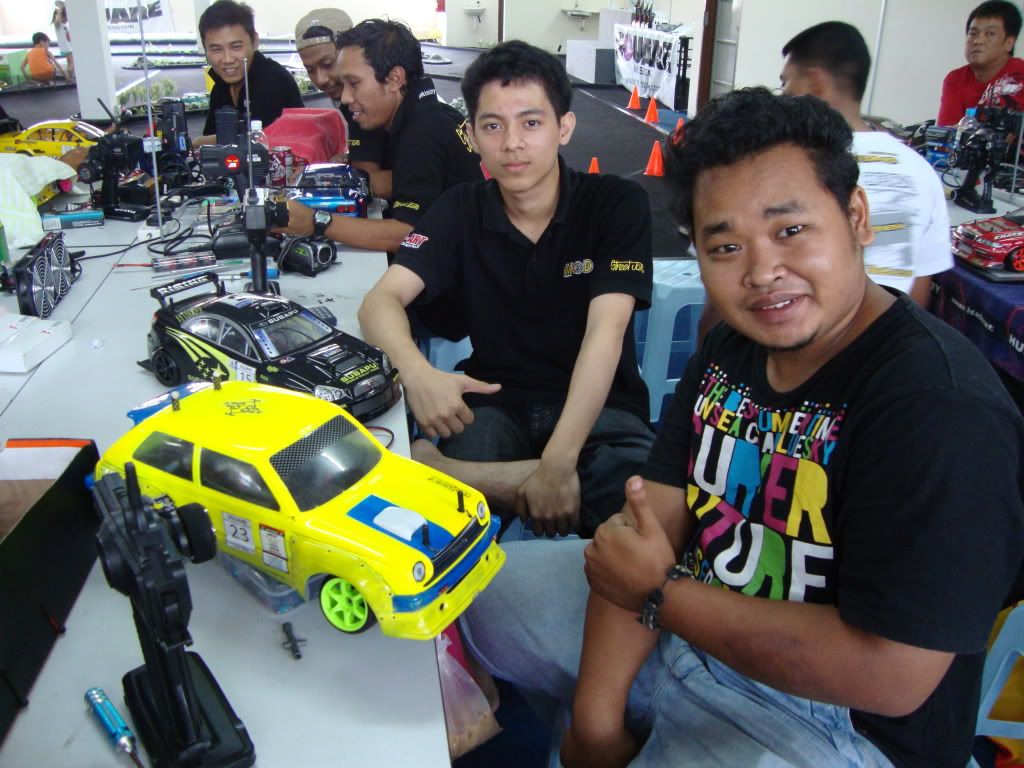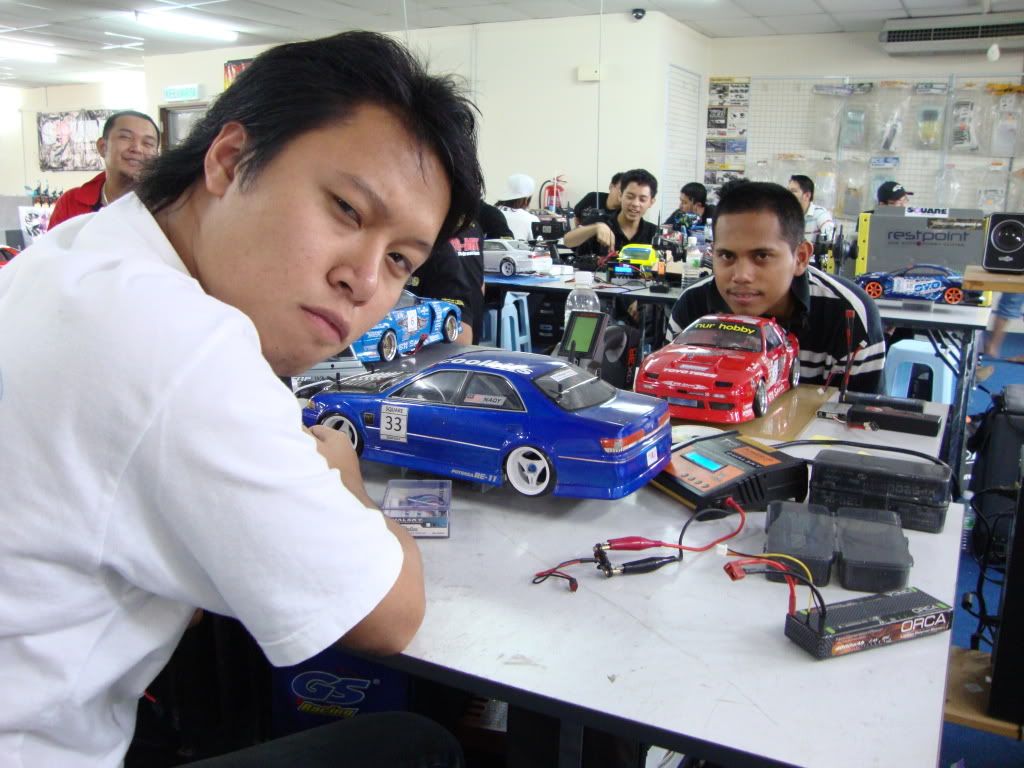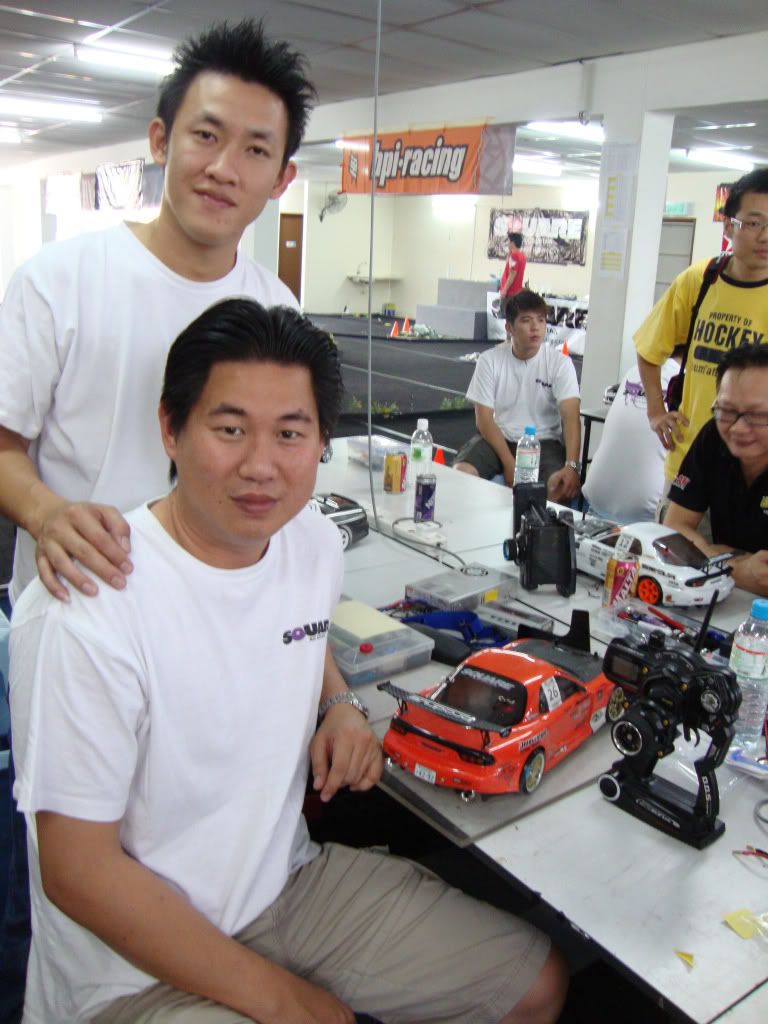 Ini orang main kat MOD tak pernah bayar ooo... Taiko maaa... :)
Ini orang main kat RC Ioji pun tak pernah bayar juga...pun taiko sana juga :)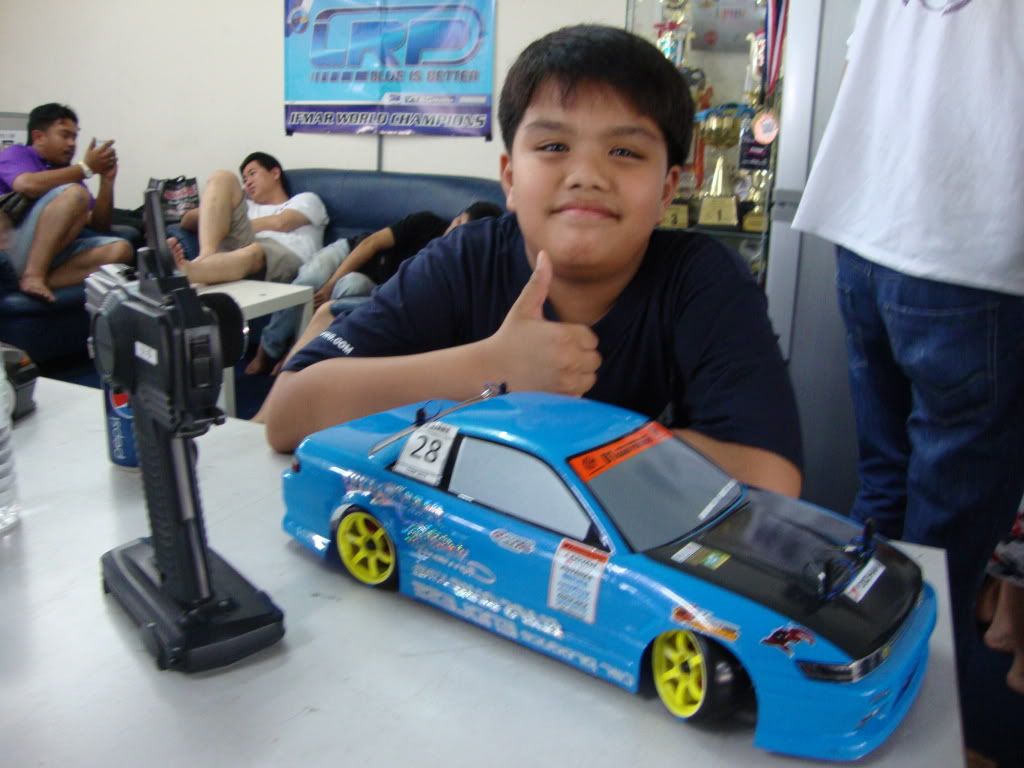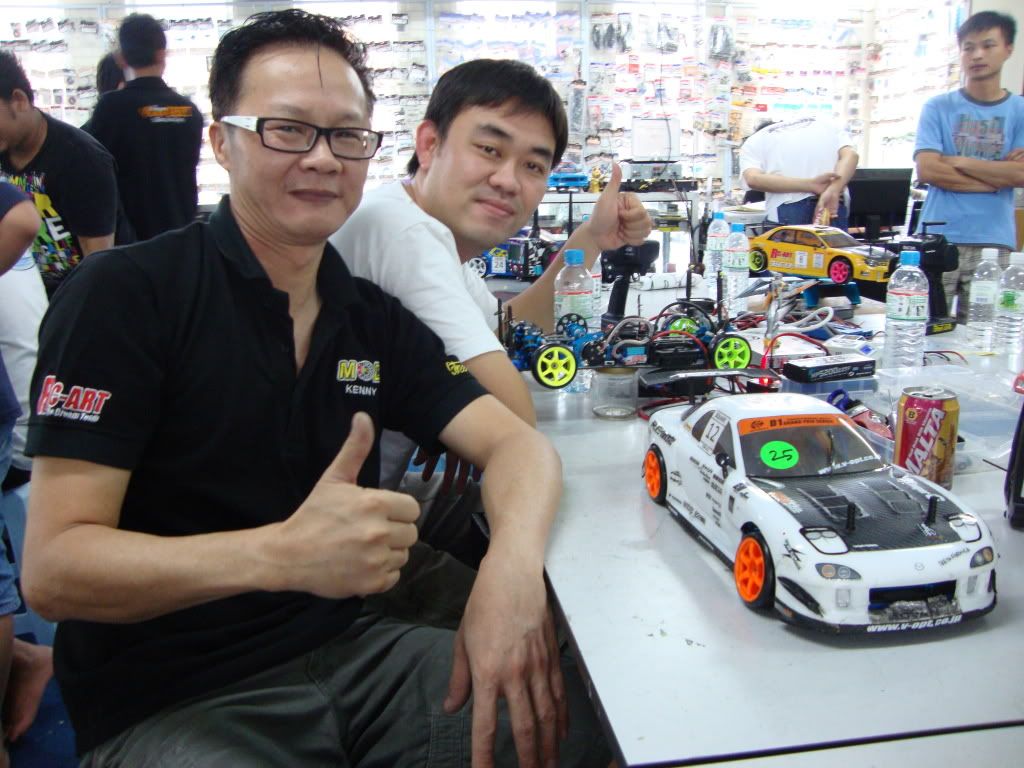 Ethan and his team driver from Singapore. Ethan, please reply my email. :)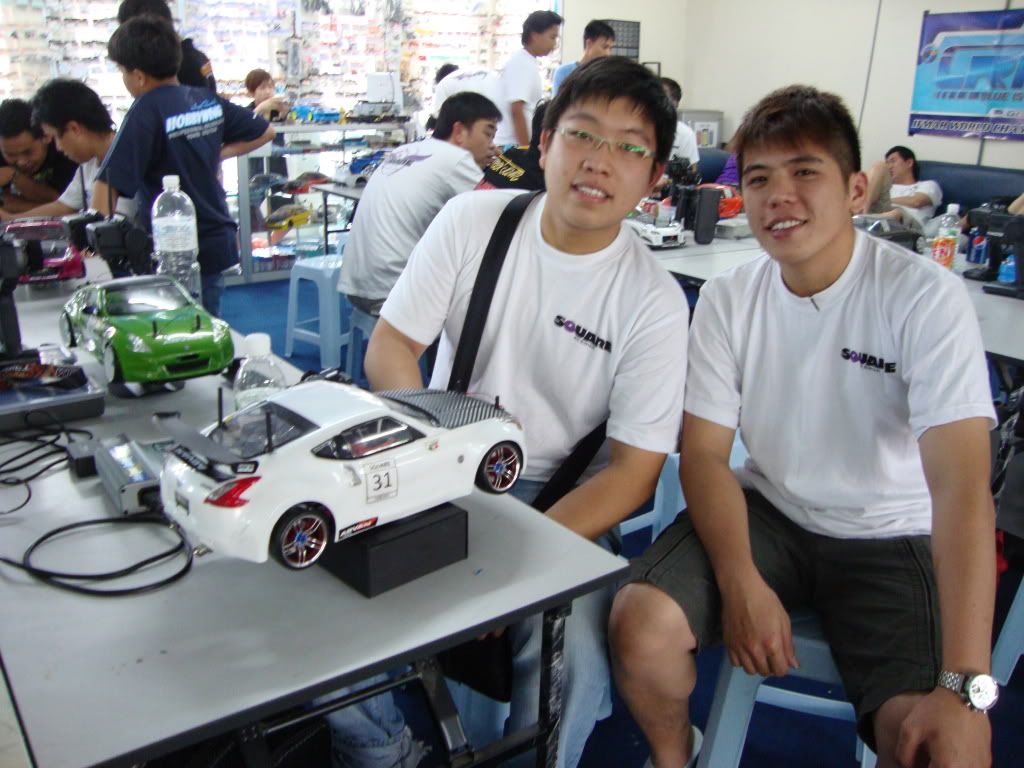 This was second time i saw Ethan's car, first was at Atria. Nice.
Ini orang baju merah akan di ban dari camera aku pasal semua gambar muka dia. korang tengoklah sendiri... :)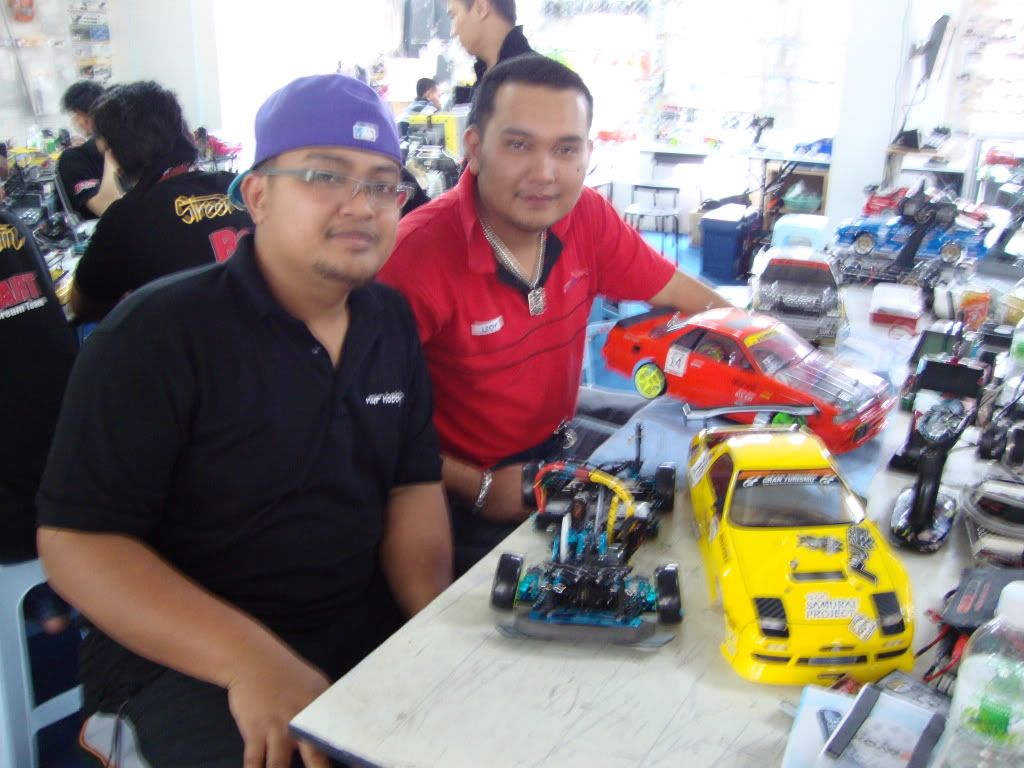 Adie - Thank you for using Max Power PRO batteries, berdesup cahaya...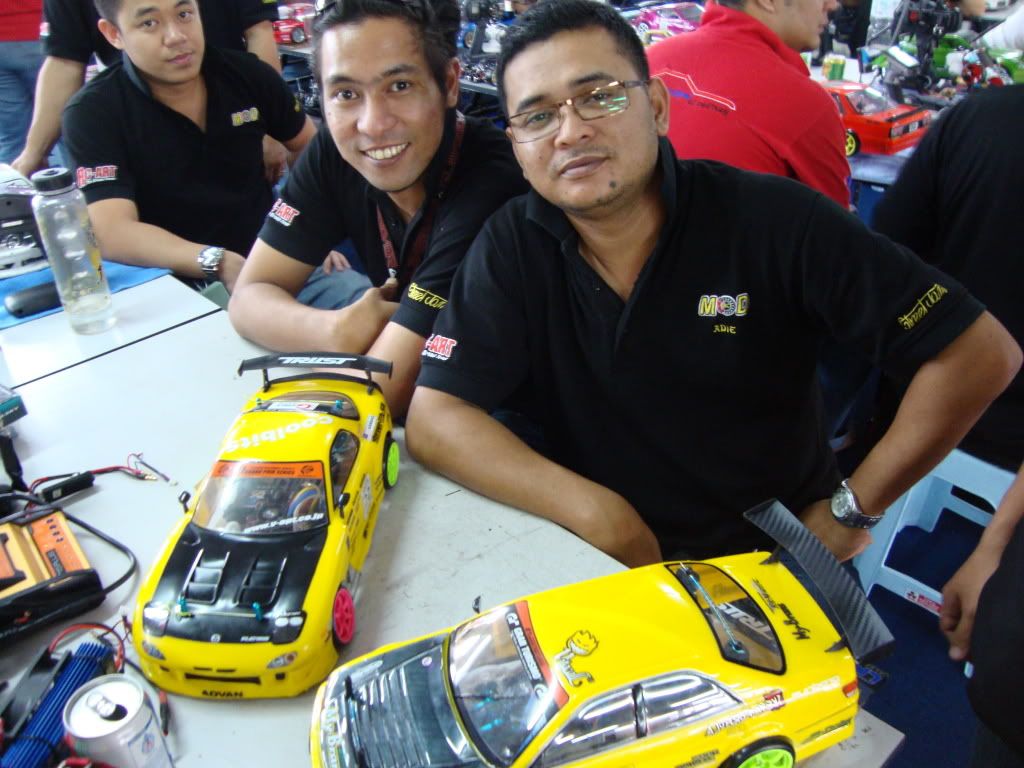 Sekali lagi Ijoi enter frame... hehehe
http://i215.photobucket.com/albums/cc131/crabsteer/DSC08652.jpg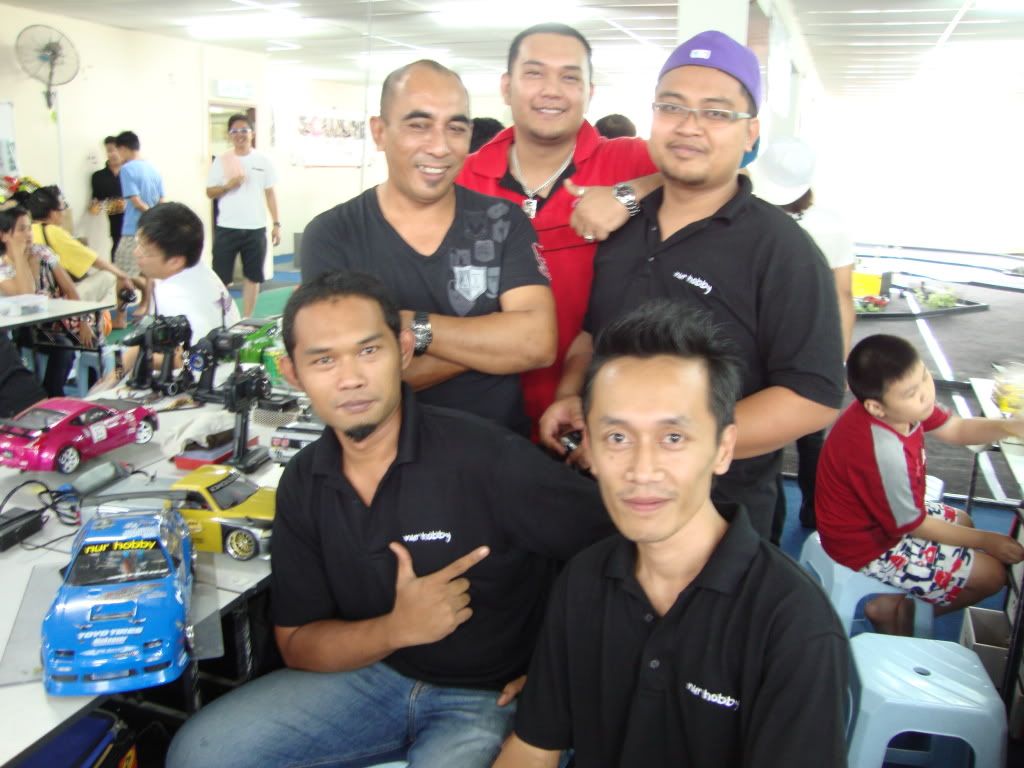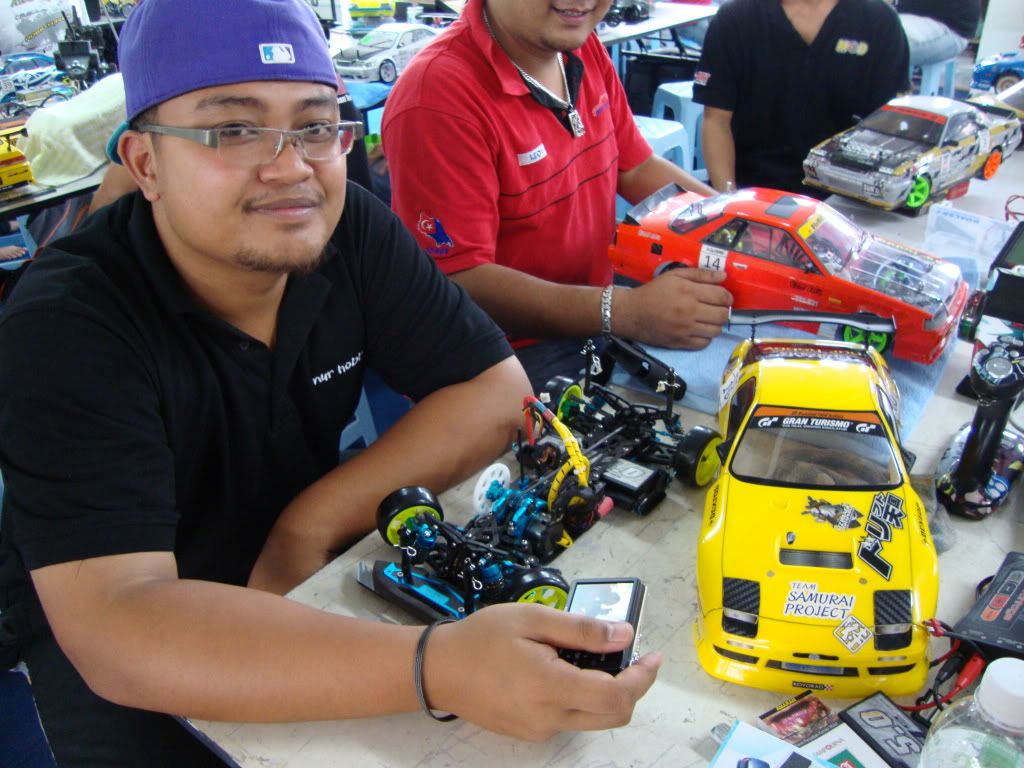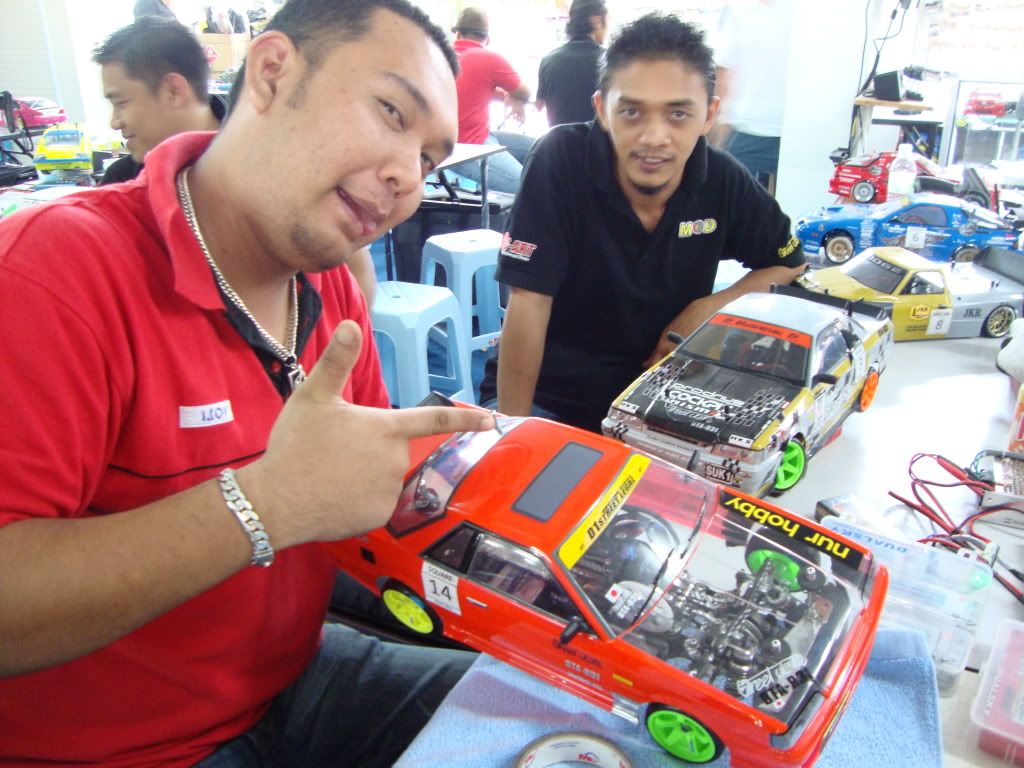 Man oh man… This round has changed me. The turnout was over 40+. Everybody was excited to compete. 
The event starts a bit late than schedule and following Street Jam international format.
1) No free practice for everyone on the race day only 5 minutes controlled practice in groups
2) The layout will only be disclosed on the event day
3) Controlled tyres, Square Mega hard.
4) Group qualifying with 2 categories, Expert and Super Expert
I was struggling with the traction (again) on carpet. Always play on the slippery cement made my setup hancuss! Need to play on carpet more to get better setup.
I need to sleep before the race day as well. Wont let it happen again. :)
My driving will be improved!
The TC-D cornering was more inwards (oversteer) and the speed was stupidly either too slow or too fast.
The group qualifying went well. Waited for the result, I managed to get into top 20 Super Expert class.
Another qualifying to select best 16 for both categories. I managed to slip in as well. Happy a bit.
On the qualifying round everyone tried to get the first long brushing including me.
My strategy to try it went wrong for the first 2 round and decided to play save on the 3rd judging run.
I only managed to get 4/5 clipping points and missed the first brushing. I noticed MOD like clipping instead of brushing.
It is their game, up to them to decide. I prefer more brushing as the real drift events or equal numbers of clipping and brushing. That is only my personal opinion. Yada yada yada.
I managed to be on best 16 together with Black, Naqy, Achom & Stephen
Abg Zai could make it due to major understeer. Asri was on the Expert class.
The tsuiso flow for the day.
http://i215.photobucket.com/albums/cc131/crabsteer/DSC08662.jpg
What I noticed these day, anyone from best 16 had fair chance to win.
There are sudden numbers of very good drivers with good setup.
I dare to say our best 32 drivers are in good level to compete locally or internationally.
my Best 16 tsuiso Warm up lap
Best 16 first round
There were no second round recording, Asri didn't capture it. Eric just play save as it already 0-10 . He is a better driver on that day. :)
It was my mistake. I lose to myself. I repeated how I lost to Kandaq at RCC.
I always compete like I'm practicing speed. it can only be exciting with good friends and not while competing.
So best 16 for me now. :)
Having said that, my buddies result were Best 16 for Naqy and Achom as well.
Best 8 for black and 4th place for Stephen TC-D.
Best 16 Naqy Vs. Black
The camera memory was full. Will share more things and come out with next race reports.
Stay tunes.
P/s: Sorry for the unedited videos.
I am time poor.
Regards,
Azwan